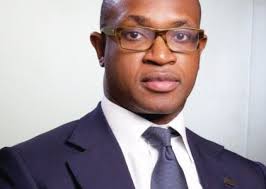 Where a business is wholly owned by a family or where a family owns a majority stake in a business and controls who occupies where or does what is as old as the business world. It has been there from time immemorial and it will continue for many years to come. But where such a business owner is ready to sink or swim, provided his or her  children are at the helm irrespective of whether good values are added  or not is the most dangerous and absurd angle to it .
Nigeria is a typical example of this absurdity. In the  banking industry , Otunba Subomi Balogun ,a banking legend  and trailblazer is an  exemplar of  this  prevailing weird organizational culture ; not only him, Pascal Dozie ,founder of the rested Diamond Bank Plc had the same taste and sentiment to mention just a few
However , in Subomi's case  from the onset ,the idea is out of his passionate belief in his children competence . In 2019, in an interview with a major news medium he  reconfirmed this sentiment while reacting to a question on how he intended  to sustain the good work left behind by him in FCMB. The banking mogul declared thus : "I pray a lot and the good Lord is answering my prayers. And by divine design, my children followed my footsteps. I have four sons; three of them are fully in finance."My third son" , the head of the group,[referring to Ladi Balogun ,the current Chief Group Executive Officer before he joined FCMB] "just had a degree and led his class in economics and a bank in London was looking for trainees and they went to universities and picked him".
From an intention prompted by merit ,though laced with sentiments ,Ladi was subsequently made the managing director in 2007 after working in his father's company for sometimes at a tender age .  At a point during the tenure of Ladi as the MD/CEO of FCMB ,Subomi Balogun was so passionate about this sentiment that he became furious when  CBN made ten years the limit for every CEO of any bank . "Why should they go? It is like you are having your house or a wife and they ask you to leave them for three years and come back. By the time you come back, they might have polluted what you have and I tried to check up all over, the international bodies, it is not done."
He ,indeed, had his way by creating a holding structure and made Ladi the group head to ensure he is in control of the bank where he has the majority shareholding.
Although this is not new, however ,as a matter of fact, banking provides a veritable example of how family partnerships are changing for the worse the fortunes of banks and its shareholders in a very significant way. A good example is the fate that befell Diamond which was swallowed by Access Bank.
Currently, FCMB is in the eye of the storm in this regard for many reasons. To many observers in the banking sector, Ladi Balogun, son of the owner of the bank is not making any difference with his good education, competence, long years of training, international exposure and a great family name in a field where his father remains a major player. Perhaps the Nigerian banking terrain is proving to be a hard nut difficult for him to break, but while his father maintains him in the saddle unchallenged, other shareholders remain at the receiving ends of the bank's stunted growth and miserable value creation capability
A look into his ten years tenure confirms this assertion. Ladi started well as MD/CEO in 2007 with a profit after tax of N5.8b and earnings per share of 135k. Excited by the brilliant performance Jonathan Long ,the bank's former Board Chairman , declared : I am delighted to report that the bank's gross earnings for the year ended April 30, 2007 grew by 127% from N10.9 billion to N24.7 billion. Profit before tax rose from N3.6 billion to N7.4 billion, despite an increased investment in branch expansion, technology and the roll-out of the bank's new corporate identity programme, and the bank's profit after tax rose significantly from N2.8 billion to N5.8 billion". "Our primary obligation is to our shareholders, and we remain committed to continuing the record of strong growth in profits and dividends throughout the years ahead.
Long ,indeed, was not wrong , FCMB's performance in 2007, the first year of Ladi in office as CEO, was phenomenal .Over 2006 financial year results its Gross Earnings inched up by 128% N24.68b,Profit after Tax by 104% to N5.81b ,Dividend per Share by169% to 35k ,Total Deposit by167% to N187.99b and Total Assets + Contingents by 148% to N308, 92b
Ladi Balogun also raised people;s expectations thus:"The bank's strategic thrust is to be a market leader in consumer and investment banking whilst also focusing on the higher value aspects of corporate banking such as cash management. We will remain differentiated by our skill and knowledge base, extensive cross sell capabilities to both the corporate and individual customer, and an uncompromising commitment to the highest standards of professionalism and service delivery."
The excitements continued in 2008 as its performance metrics moved sharply northward again as Gross Earnings skyrocketed by 112% to N52.82 billion, Shareholders Funds by330% to N133.63 billion, Profit After Tax by 154% to N15.10 billion Dividend Per Share by 43% to 50k ,Total Assets + Contingents by 90% to N587.38 billion and Total Deposits by 34% to N251.22 billion
However, the excitements were short-lived; from 2008 till date the maximum profit after tax added was N5b .Ladi led management succumbed to the global financial meltdown of 2008, the impacts of which wrecked havoc on its 2009 results as its profit after tax fell to N 3,99 b from N15billions .From 2009 onward ,the battle is either with the challenge of competing in a harsh environment or digging a trench for bad and delinquent loans
Yet to come out of the meltdown the next three years between 2009 and 2011 were very tough with an unimpressive and roller coaster profile of its profit after tax from N 3,99 b in 2009 to N7.93b4 in 2010 and a loss N9.92b in 2011 Basic and diluted earnings per share (Naira) fell to 25k ,40k and 0.57k respectively within those three years.
. Between 2012 and 2014 was a recovery phase for FCMB under Ladi Balogun . Its PAT hit N15.12b .N16.00b and N22.07b respectively with its basic and diluted earnings per share following the same trend at 0.77k , 0.81k and 1.12. . But one should be deceived by this performance profile which could be linked to its Finbank takeover as it completed the acquisition of FinBank Plc in February 2012 and subsequently merged with FinBank in October 2012 , also banking business benefited from the oil price bloom under Goodluck Jonathan administration
But this trend could not be sustained with its profit after tax crashing to N4.76b in 2015 as Ladi led management could not withstand the challenges of the crashed oil price at international market and other macro- economic headwinds . Though it recovered to hit N14.34b in 2016 ,in 2017 when Ladi tenure ended , it nosedived to N9.41b.
The profit which backtracked in 2017 was blamed on the institutional factors by the then Board Chairman ,Dr Jonathan A D Long , said "the bank saw a few headwinds to profitability in 2017. A high interest rate environment led to a rise in the bank's funding cost. Deposits declined due to customer migration to relatively high-yield treasury bills and government bonds. Despite the reduction in deposits, the bank saw an increase in the Cash Reserve Requirement (CRR) which impacted liquidity and the bank's earning capacity".
The group reported a pre-tax profits of N11.5 billion compared to N16.3 billion in 2016. Consequently, the Board has recommended a dividend of 10 kobo per share representing a dividend appropriation of N1.98 billion .Earnings per share, in 2017, was N0.48, compared to N0.72 in 2016". That was the roller coaster profile of FCMB fortunes under Ladi Balogun as managing director for ten years
The damage done by family sentiments to FCMB's fortunes comes out clearer when the difference in the resources utilized between 2007 and 2021 are put into the perspective. Between these periods its total assets increased from N262.84b in 2007 compared to N2.49trillion; gross earnings from N24.68b to N212.01b; customer deposits from N187.67b to N1.55trillion while total equity inched up from N31.10b to N243.81billio. However, its profit after tax increased from N5.95b 48b to N20.92b translating into increase earnings per share of 63k to 98k ,less than N1 ,despite its huge jumps in its total assets and equity capital ' Compared to Fidelity Bank ,its closest and younger rival, with N35b profit after in 2021 , this is nothing but miserable performance
A finance expert who pleaded anonymity told this medium that even under the control of a non family member, a lot could still be achieved, including the protection of the family's interest. He argued that in this knowledge driven economy, "you don't need to plant your son in your organization to achieve your objectives. We are now in an open world where you can actually drive your ambitions and thoughts, using people who are not related to you. For many people, the bottom line is the overall success for the company and this can be achieved by a competent and motivated workforce", he said.
However, there is a belief in many quarters that the pervasive influence of a family on a corporate institution can really hurt badly. They argued that this control which affects decision making and the day to day activities is another kind of nepotism. The result is that it makes a company or any business concern for that matter, to under perform sometimes. So, the question of whether family influence is a blessing or a curse, is a straight answer. There are more losses than gains in this experiment especially in developing economies where traditions and standards are still evolving.
In Nigeria, instances of businesses inspired and managed by families abound. In the banking industry, some rich and big families like the Ibrus, the Adedoyins, the Dozies, the Baloguns and others once totally dominated the sector. Today, the stories of these families that once held sway in the industry a few years ago are changing radically and the reasons are not far to seek.
The point is that there is a limit to what crown princes or family managers can do with regard to re-engineering, re-positioning and sustaining a bank from generation to generation.
FCMB, one of Nigeria's major banks provides a good example of how not to run a financial institution by proxy. The bank's recent history is a case study in misapplication and inefficient management.
The younger Balogun could not deliver despite his impressive CV, his vast experience and exposure. Sadly, his performance is not only unimpressive but also at variance going by the facts and figures available to this medium . So, under the leadership of Ladi, the bank has performed below the expectations of investors as a public liability. FCMB under this regime has also failed to create value and be competitive for investors.
Therefore, the much anticipated success in the areas of profitability, shareholders' returns and capital gain have remained a mirage. Sadly, this is troubling.
Clearly, FCMB remains unambitious and continues to oscillate, moving back and forth indiscriminately. The only time it sparkled a bit was in 2014 when it merged with FINBANK and posted it's highest profit of N22billion.
More detailed analysis of the bank shows except for the few sitting on the board of the bank and other senior staff members and executives who swim in wealth, other shareholders are paying heavily for this unnecessary sentiments . FCMB Group recorded 16.1% earnings growth over the past 5 years while earnings growth over the past year at 6.6% is below its 5-year average (16.1% per year). Moreover , the bank has a high level of non-cash earnings while current net profit margins (16.9%) are lower than last year (18.1%).This earnings growth over the past year (6.6%) underperformed the Banks industry 14.7%.
FCMB underperformed the industry which returned 22.6% and the market which returned 17.4% over the past year.
Also its dividend yields and payout ratio have been miserable at 6.2% and 19% respectively
Although FCMB stock is cheap and signals good value based on its Price Earnings ratio (3.1x) compared to the industry average (3.2x).and the market at 8.9x respectively ,its weak fundamentals stymie investors positive expectations that could have driven its market values and investors fortunes. The same signal comes from its Price to Book Ratio at 0.3x) compared to the industry average (0.6x) indicating its stock is selling at discount to its book value
FCMB's Return on Equity (8.6%) is considered low. Moreover , FCMB's earnings are forecast to decline over the next 3 years at -0.2% per year but its revenue at 14.1% per year is forecast to grow faster than the market at 10.8% per year but slower than 20% per year. FCMB's Return on Equity is forecast to be low in 3 years time (7.6%).This picture is disturbing for a bank established before all the leading tier1 banks came into existence