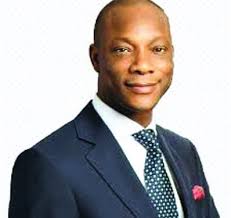 Though still grappling with the challenge of competing in a harsh environment, GTCO is  currently  taming the southward movement of its stock price .  Its stock is on the fast lane reclaiming the lost ground with northward momentum of its price  ; its last trading day on Tuesday, December 13, 2022   at 21.00 NGN per share on the Nigerian Stock Exchange (NGX) ; it  began the year with a share price of 26.00 NGN and by this  has since lost 19.2% off that price valuation, ranking it 125th on the NGX in terms of year-to-date performance . Though it still mirrors the negative return   of NGX banking sector index and investors'  penchant for profit taking , it is now reversing the negative trends and minimizing the negative returns   . In the last four week and three  months , investors have gained 16% and 6.33%  respectively as returns on its stock per share .
Moreover, its shareholders' fears are being allayed by the 16% increase of GTCO share price since November 15th, which is 12th best on NGX. This new trend looks  better when compared  to  September 30, 2022  when its  share price slipped to a support price of N17.80k and gave a negative return of -31.5%   ;then, the volatile share price was bearish, suggesting investors sustained profit-taking
Guaranty Trust Holding is the second most traded stock on the Nigerian Stock Exchange over the past three months (Sep 14 – Dec 13, 2022). GTCO has traded a total volume of 964 million shares—in 23,661 deals—valued at NGN 17.6 billion over the period, with an average of 15.3 million traded shares per session. A volume high of 136 million was achieved on September 30th, and a low of 2.68 million on November 22nd, for the same period.
   The reason for the steep northward movement is pinned on the bank's third quarter inspiring results and the optimism for forthcoming full year performance. GTB's business model is one that has been very difficult for a lot of Nigerian banks to replicate. The bank operates a low cost, revenue efficient model that relies less on manpower but more on prudent risk asset allocation while attracting cheap deposits. For most banks, it will take years to replicate and possible billions spent in restructuring to achieve this.
In the last quarter GTCO proved beyond any doubt it is capable of recovering lost its momentum . It regained some earnings momentum as profit numbers rise against Q1 2022's stumble. The Holdco saw its profit before tax (PBT) rise +11.7% from N151.9bn in 9M 2021 to N169.7bn in 2022. The earnings bounce was due to a +16.4% rise in net interest income (NII). Alongside the earnings growth, the bank had a cleaner loan book (lower impairment charges), increased customer deposits, and larger total assets.
Despite the fact that the group saw a +13% rise in operating expenses its cost-to-income ratio (CIR) remains the best . GTCO sustained its cost-containment strategy despite inflationary headwinds, with analysts computed cost-income ratio (CIR) rising slightly to 43.9% in 9M 2022 from 43.1% in 9M 2021. GTCO CIR compares favourably with other first-tier banks that have seen CIR rise on stronger domestic inflation pressures and higher Central Bank (CBN) cash reserve ratio (CRR). The group's operating expenses rose by +13% from N123.5bn in 9M 2021 to N 139.5bn in 9M 2022, while operating income rose by +11% to N317.5bn
GTCO has consciously scaled down its impairment charge; it fell to N5.99bn in 9M 2021 from a record high of N10.14 in 9M 2020 during the COVID-19 pandemic. In 9M 2022, it dipped to N3.70bn as the group's 12-month expected credit loss fell by -60%. Although the bank's non-performing loans increased marginally from N105.2bn in 9M 2021 to N108.4bn in 9M 2022, the decline in impairment charge suggests an improvement in the group's loan assets quality
Though Holdco's performance in the 9M 2022 felt the heat of the economic headwind, recording a marginal increase of +0.7 in net earnings after a decline in Q1 2022 ,analysts still believed its third quarter performance is a positive signal . To achieve a turnaround at the full year , the only challenge the group needs is to deliberately scale up its E-banking income and interest income to improve net earnings
 During the outbreak of the COVID-19 pandemic, the group saw profits drop. Profit before tax (PBT) fell to a record low of N151.91bn in 9M 2021 from N170.7bn in 9M 2019. The group's profit rebounded in 9M 2022, rising to N169.7bn near a recent profit of N170.7bn in 9M 2019. The growth came from increased income from loans and advances to customers, investment securities, fees, and commission income. However, analysts observed that the group's operating income dropped by -31.3% in this quarter, a significant decline in dividend income, foreign exchange revaluation gain, and lower recoveries. The profit after tax increased slightly by +0.7% from N129.4bn in 9M 2021 and N130.3bn in 9M 2022 as the +74.9% rise in income tax fed into the group's earnings
Net interest Income (NII)
The tier 1 bank showed resilience in its income generation in 9M 2022 as interest income rose by +14.4% with support from loans, advances, and investment securities. The group's interest expenses had a higher growth rate of +33.4%, driven by its large customer deposits. Compared to 9M 2021, the group's net interest income (NII) rose by +16.4% to N189.7bn
Total Assets
The financial group's total assets rose to N5.81trn in 9M 2022 from N5.14trn in 9M 2022. The growth came from the +6.1% increase in loans and advances, +26.9% in property and equipment, and +56.8% in intangible assets. Analysts noticed a -44.4% decline in deferred tax assets from N10.4bn in 9M 2021 to N5.79bn in 9M 2022, indicating a reduction in tax shields in 2022
Reviewing the performance of tier 1 banks in the 9M 2022, Zenith had the highest PBT, followed by GTCO, while Access Holdco came third. StanbicIBTC and Fidelity bank stood as the last two highest-earning tier 1 banks at N68.9bn and N37.79bn, respectively. In terms of year-on-year (Y-o-Y) growth, StanbicIBTC and Fidelity led with 52.2% and 34.7%, respectively, while others had less than a 15% growth rate. Concerning investor ratios, Fidelity Bank had the least return on equity (RoE) of 15.20% and the highest cost-to-income ratio (CIR) of 68.8%. Access holding saw the highest non-performing loan ratio of 6.18% as of H1 2022. StanbicIBTC posted the best loan asset quality with an NPL of 2.60%. The rise in banks' CIR was due to persistent inflation pressure that continued to Q4 2022