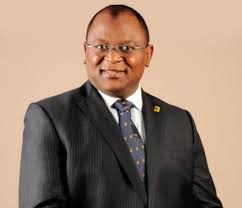 FBNH's management has hit the reset button as it gently steers the financial Holding company (Holdco) through a stream of operating headaches. Proshare in a 2021 report had raised questions about the governance quality of both the Holdco's board of directors and its bank management. The Holdco's struggle to restore performance amidst a battle for the control of its operating soul was a predominant theme of Q1 2022. However, analysts are delighted to see that the Holding company has sprung out of its 2021 boardroom drama with sightedness on shareholder value creation by way of profitability and asset quality.
In its full-year (FY) 2021 and first quarter (Q1) 2022 results, the Holdco was able to use a transaction-led approach to pursue gross earnings growth and a rise in its other operating income (OOI), attributed mainly to its relatively large investments in federal government treasuries.
The rise in FBNH's bottom line or net earnings was accompanied by a modest dividend pay-out as the financial group's management appears to have pivoted towards more aggressive capital accumulation to improve the Holdco's capital adequacy ratio (CAR). The management also successfully scaled down the lender's non-performing loans ratio (NPLR) from 7.7% in 2020 to 6.1% in 2021. In line with the reduction in non-performing loans, the deposit money bank (DMB) – the significant base of the Holdco, was able to recover 50% of its loan facility to Atlantic Energy. Noteworthy for Q1 2022, the group attributed the slight decline in e-banking to a new structural change in fees calculation introduced in Q4 2021.
Delay in the release of its FY 2021 and Q1 2022 financials generated speculations around a possible depression of its financial position, considering the slow business growth in 2021. However, the bank's audited full-year result beat analysts' expectations to show a strong corporate rebound with net earnings growing by +68.37%, customer deposits rising steadily, and cost-efficiency (CIR) improving by over 100 basis points. Despite these good aspects of FY 2021 and Q1 2022 growth, niggling concerns persist concerning the Holdco's declining net interest income and rising impairment charge.
Analysts have noted the fact that the critical enablers of FBNH's performance in FY 2021 and Q1 2022 may not repeat themselves in FY 2022 and Q1 2023, as they represent one-off book adjustments and loan recovery gains or writebacks to the profit and loss account. The fact that the lender's books were not totally the consequence of activities in the normal course of its business begs the question of how far the group is on the mend.
That noted, FBNH made admirable efforts to address the various issues raised in Proshare's earlier reports titled "FBNH: Unpacking a Board Resignation and the Role of Regulatory Oversight"and "100 Days After-FBNH's Shaky House of Cards". Both reports underlined the importance of a proper corporate governance architecture that prevents highhanded board and executive management actions; and the need for the lending institution to clean up its loan books (in other words, to reduce its NPLR). Others include the urgent requirement of bringing down its cost-to-income ratio (CIR) and the compelling need to break bad by restoring the group to its tier 1 status (see recent status based on Proshare's Bank Strength Index (PBSI) contained in its May 2022 report, "Nigerian Banking Industry: The Case for Redefining Tier 1 Banks" (see table 1 below).
Table 1:Proshare's 2021 PBSI
FBNH's Q1 2022 result showed a general improvement in operating performance with net earnings growing by +107.7%, and loan impairments falling by -33.3%. But both growth numbers appear to be the consequences of special situations that are like lightning; notable but unpredictable. Below are the highlights of the two results released.
FY 2021 Key Highlights (Staging a Comeback)
Net interest income tumbled -9.29% (Y-o-Y) between FY 2020 and FY 2021
Amortisation and depreciation rose by +9.31% (Y-o-Y) from N25.87bn to N28.28bn in 2021
Earnings per share (eps) leapt by +102.43% (Y-o-Y) from N2.06k to N4.17k in 2021
Profit after tax (PAT) grew by +68.37% to N151.1bn in 2021
Loan and advances to customers grew by +29.97% (Y-o-Y) between 2020 and 2021. This generated a rise in impairment charges by +48.33% to N91.7bn
Retained earnings rose by +135.5% from N132.4bn to N311.88bn in FY 2021.
FBN's customer deposit grew by +19.5 between FY 2020 and FY 2022
Asset base expanded from N7.69bn to N8.93bn in 2021
Q1 2022 Key Highlights (Building a Springboard)
Net interest income rose by +37.9% in the first quarter of 2022
FBN's operating expenses grew by +41.2% in this quarter relative to the preceding year. The profit before tax still inched up by +93.2% despite the rise, this indicates commendable growth in earnings.
Loan and advances to customers grew by +32.8% in Q1 while impairment charges declined by -33.3%.
The group's asset base increased by +17.5% from N7.84bn to N9.21bn in this quarter
Customer deposit rose by +20.5% year on year (Y-o-Y) between Q1 2021 and Q1 2022.
Share Price Movement
The Holdco's share price traded in a neutral channel in Q1 2021 before a breakout occurred in September as it saw increased volatility. The lender's price volatility calmed towards the end of 2021 and reverted into a Q1 neutral channel in 2022. It eventually rose by +35.6% to a peak of N12.20 in October 2021, but steadily tilted downward towards December 2021 when it dipped by -5.74% to 11.50.
Technical analysts have noted that in Q2 2022 the Holdco's share price rose by +4.35% to 12.00 and swung several times within a trading range between N11.05 and N12.00, then finally settled at N11.85 in May.
Analysts have speculated that noticeable profit-taking would occur in June as investors go short, to take advantage of the rise in price, but this would be tempered by other investors willing to wait for dividend payments to enhance their overall investment yield (see chart 1 below).
Chart 1: FBNH Share price movement as ofMay 2021-April 2021
Gross Earnings
FBNH's gross earnings grew by +28.21% (Y-o-Y) from N590.6bn in FY 2020 to N757.3bn in FY 2021, representing the Holdco's highest gross earnings in the last four years, reversing the -5.80% (Y-o-Y) growth rate decline between FY 2019 and FY 2020 (see chart 2 below).
Chart 2: FBNH Plc Gross earnings (N'bn) FY (2018-2021)
Nigeria contributed the highest percentage of the deposit money institutions total gross earnings; the Nigerian gross earnings rose by +38.31% (Y-o-Y) while other non-Nigerian markets declined by -32.16% (Y-o-Y).
Despite the -4.09% decline in the Holdco's interest income, caused by a -72.51% fall in investment securities at FVOCI and the rise in interest expenses by +5.72%, the financial group's profit rose significantly.
Profitability – Getting Back to Better
Profit before tax (PBT)
The financial institution's PBT for the year 2021 increased by + 99.16% (Y-o-Y) to N166.9bn from N83.2bn the previous year (see chart 3 below).
Chart 3:FBNH Plc's PBT (N'bn) FY (2018-2021)
The growth was driven by a +905.15% rise in the other operating income, with a +15.6% growth in e-banking contribution. The substantial rise in the group's operating income came from private banking services, disposal of repossessed collaterals, and written-off loan recoveries. Analysts, however, observe that these one-off revenue leaps will not repeat themselves in 2022, except for digital banking revenues in which the bank has a competitive advantage through having the largest network of digital service vendors.
However, the operating expenses grew by +6.68% (Y-o-Y) from N166.04bn to N177.13bn in FY 2021, and personnel expenses also rose by +28.0% (Y-o-Y). Nevertheless, the rise in operating income outweighed the rise in cost.
Chart 4: FBNH Plc's Profit before tax for Q1 (2019-2022)
PBT ticked up +93.2% in Q1 2022 despite inflationary pressures, the pressure from the energy shocks weighed heavily on the bank's operation, resulting in the adjustment of its operating hours in some of its branches in April 2022. The swift action helped tone down the group's energy costs and impact on operating expenses, even though operating expenses still rose by +41.2% to N59.3bn.
FBNH's rising net interest income equally contributed to higher earnings figures, with growth in its loan and advances to customers jumping by +32.8%. The lenders investment securities rose by +16.1%. despite the -15.42% decline in e-banking income.
Impairment Charge
The impairment charge of the Holdco for FY 2021 rose to N91.7bn from N61.3bn in FY 2020, and the rise in the number of loans given to customers from N2,217.3bn to N2,881bn in 2021. Impairment charges-to-outstanding loans grew from 2.79% in 2020 to 3.18% in 2021 (see chart 5 below).
FBNH achieved its lowest recent Q1 impairment charge in 2022. According to analysts, impairment charge in Q1 2022 fell by -33.3% from 13.2 in the Q1 2021 to 8.8 in Q1 2022. The Holdco had bad debts written-off worth N10.4bn, and loans initially written-off but recovered of N25.4bn (see chart 6 below).
Chart 6:FBNH Plc's Impairment charge for Q1 (2019- 2022)
A review of lending in Q1 2022, saw the Holdco's loans to customers and banks rise by +32.8% and +6.6% respectively (see chart 7 below).
Asset Base
The Holdco's total assets grew in 2021 by +16.1% to N8,932.4bn from N7,689.02bn in 2020 (see chart 7 below).
Chart 7: Firstbank Plc's Total assets (N'bn) FY (2018-2021)
The expansion of the total assets came from increased loans given to customers, and investment securities, which rose by +29.9% and +26.4% respectively. The growth of +1.71% in property and equipment and +23.98% in intangible assets all assisted the balance sheet expansion.
Chart 8: FBNH Plc's Total assets (N'bn) Q1 (2019-2022)
Total assets rose from N7.83bn in Q1 2021 to N9.20bn in Q1 2022 supported by a rise in loan advances to customers from N2.29bn in Q1 2021 to N3.05bn in Q1 2022, and a +16.1% rise in investment securities.
Cost-to-Income (CIR)
Analysts observed that the Holdco's cost-to-income ratio (CIR) improved with a -17.78% decline in Q1 2022 from Q1 2021 despite a difficult operating environment in 2022. Ignoring the +14.2% rise in operating cost, the +37.9% rise in net interest income helped to push down the group's CIR. The lower ratio suggested an improvement in cost efficiency (see chart 9 below).
Chart 9:FBNH Firstbank Plc's Cost-to-income ratio FY (2018-2021)
It was noted that the Holdco's CIR fell from a high of 69.6 in Q1 2021 to 67.0 in Q1 2022, the improvement came off the back of net income that grew to N32.4bn in Q1 2022 from N15.6bn in Q1 2021 (see chart 10 below).
Chart 10:FBNH Plc's Cost-to-income ratio Q1 (2019-2021)
Return on Equity (RoE)
FBNH's shareholder's equity rose by +15.0% (Y-o-Y) to N879.5bn in contrast to N765.2bn in 2020, mainly supported by the +135.5% increase in retained earnings.
The bank's net income margin and equity growth in 2021 generated higher shareholder return with a +46.0% increase from 12.6% in Q1 2021 to 18.4% in Q1 2022, analysts believe the returns served as a signal for investors to go long riding on hidden-value opportunities (see chart 11 below). Chart 12:FBNH Plc's Return to Equity Q1(2019-2022)
Return on Assets
The asset turnover ratio for the bank improved, settling at 18.4 compared to 12.6 in 2020. The growth was attributed to the considerable rise in its top-line earnings which rose by +68.37% (Y-o-Y) and the simultaneous growth of its assets by +16.1% (Y-o-Y).
The higher ratio indicates that the bank generated 1.8k revenue for every N1 of asset employed in comparison to the 1.3k revenue generated in both 2020 and 2019, hereby depicting an efficient optimization of its available assets relative to previous years (see chart 13 below).
Chart 13: FBNH Plc's Return on Assets FY (2018-2021)
The increased profitability of the bank in the first three months this year reflected an efficient use of its assets, with the asset turnover ratio climbing up by +75.0% from 0.8 recorded in the previous year to 1.4 (see chart 14 below).
Chart 14:FBNH Plc's Return on Assets Q1 (2019-2018)
Non-performing Loan
Non-performing loans trended downward in 2021, the improvement was attributed to the 50% recovery of once-delinquent loans to Atlantic energy company purportedly controlled by Jide Omokore (see chart 15 below).
Chart 15: FBNH Plc's NPL (FY 2018-2019)
The group's Q1 2022 result showed that the non-performing loan ratio improved with a decline from 7.9 to 6.0, indicating a lower default rate from loans and advances given to customers (see chart 16 below).
Chart 16: FBNH Plc's NPL Q1 (2018-2019)
FBNH – The Rebound
With heightened large purchases of stocks by related parties over the past two weeks appear to suggest that FBNH's board control issues may linger a while longer even as the banks' management team turns its focus on engineering a corporate turnaround and sustainable rebound.
The recent efforts of the institution to pull itself back into the tier 1 game with its results are quite commendable and the follow-on market/public engagements are indicative of a desire to make itself accountable. The real test however will be in the consistency and sustainability of the results trajectory, engagements and narratives around the brand.
That said, the bank has done well to improve the diversity of its loan book, grow its e-banking suite at a blistering pace and keep an eye on its NPLR, which analysts expect to fall within the statutory maximum of 5% some time in 2022. The Q1 NPLR of 6.0% (6.1% FY 2021) is still outside the regulatory requirement but much better than the 7.7% in FY 2020.
The FBNH resurgence is on, but the institution's board and management cannot take the comeback for granted, the money lenders business sustainability goes beyond the numbers and speaks to the solidity of its governance and the clarity of its purpose in a changing landscape. ADAPTED FROM PROSHARE NIGERIA