Finance & Economy
News
 Nigeria's Inflation Slides to 21.34% as NLNG Continues Operation and CBN Backstops Naira Decline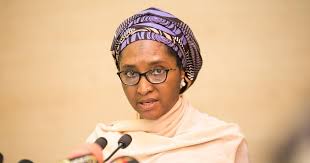 Sober Festivities Induce Decline in Inflation in December
According to the National Bureau of Statistics (NBS) CPI report, Inflation fell as expected by 13 bp to 21.34% in December. Analysts chalked up the slight tumble to price resistance on the part of consumers who demanded less food and discretionary items than they usually would in the festive period. December's figure brings the FY 2022 Inflation to 18.77% 179bp up from the 16.98% for FY 2021. Meanwhile, month-on-month (M-o-M) Inflation which slid till November, rose last month to 1.71%. Likewise, core inflation stepped up from 18.24% to 18.49% suggesting that the decline in overall inflation in December may be a blip. An analysis of the components of the composite CPI, inflation on Imported food declined M-o-M to 1.47%, a reflection of the slight appreciation in the Naira in December. Yearly, however, inflation related to Beverages, Clothing, and Recreation declined in December, indicating that seasonal demand and prices fell lower than in the corresponding period of 2021. The Monetary Policy Committee (MPC) meets next week for its first meeting of the year, and there, committee members would consider the recent decline in global inflation as well as the blip in domestic CPI data. Members are expected to vote for a more modest rate hike to further temper down inflation(see chart 1 below).
NLNG Rebounds from Gas Line Disruptions
Following a report by Bloomberg that Nigeria LNG Ltd has canceled several shipments due to vandalism on gas pipelines that have disrupted its operations, NLNG Ltd has disclosed that its Bonny Island plant is still active. Although faced with feed gas supply challenges leading to the declaration of force majeure, the GM of External Relations and Sustainable Development of the NLNG, Andy Odeh, hinted that the company would continue to ensure steady operation, producing LNG and LPG based on feed gas received.
Analysts say NLNG accounts for about 7% of the European LNG supply and 40% of the domestic gas supply in Nigeria, making it strategic to local and European gas markets. But being unable to secure sufficient gas supply from Asia and Africa, Europe is attracting most of its LNG imports from the US. Domestically, NLNG supply disruptions also threaten domestic LPG pricing. Nigeria's oil and gas supply deliveries have suffered flooding, theft, and pipeline vandalism in recent times. Analysts say gas supply disruptions and threats of disruptions have resulted in higher gas pricing. According to the News Agency of Nigeria (NAN), the average retail cost of refilling a 12.5kg gas cylinder rose to N9,700 in December 2022 as against N7,800 earlier.
CBN Spends US$15.3bn to Stabilise Naira from January to October 2022
Between January and October 2022, the Central Bank of Nigeria (CBN) spent US$15.3bn to support the naira at the official market. The strong dollar in 2022 battered the naira, making the CBN inject higher than the previous year. However, on a quarterly basis, the amount spent has declined from US$4.86bn for Q1 to US$4.81 in Q2 and eventually, US$4.18bn in Q3. The bank spent only US$1.46bn in October, a +31.7% increase from US$1.11bn in September, which suggests higher figures for the last quarter of the year. The forex was sold across five windows: namely interbank/invisible window, matured swaps, Investors and Exporter (I&E), Secondary market intervention sales (SMIS), and Small and Medium Enterprises (SME), pointing back to the multiple exchange rate. Analysts believed that the excess windows contributed to the rising intervention figures and suggest neglect of some of the windows to lessen the amount spent.
Programmers Introduce ChatBCG Generative AI for Slides
The launch of conversational and generative AI has taken the internet by storm. As the demand for virtual meetings and presentations continues to grow, many people are turning to online tools to create professional and engaging slideshow. ChatGPT talks to humans in natural language, text-to-image models like DELL-E2, Stable Diffusion, and Mid journey have enhanced digital art. The introduction of ChatBCG has enabled text-to-slide to ease the content process for presentation. ChatBCG is a new generative AI tool that aims to revolutionize the way PowerPoint presentations are created by allowing users to easily convert text into visually appealing slides.
With ChatBCG, features like multiple themes, layouts, images, infographics, outlines, headings, and bullet points can be accessed, and slides can be exported using PPTX and PTF formats. Recently, OpenAI's conversational chatbot ChatGPT found its rival in Writesonic's Chatsonic as it has the feature of both ChatGPT and Stable Diffusion. Analysts say Artificial Intelligence is altering the world and its growth is supported by the tremendous opportunities for economic development that it presents.
Microsoft's £56bn takeover Bid for Call of Duty (CoD)-maker Activision Faces Regulatory Headwinds
Microsoft's £56bn takeover of Activision is at risk as regulators raise competition concerns. UK regulatory authority, Competition and Markets Authority (CMA) has delayed its decision deadline till the end of April, citing the complexity of the investigation and the large volume of evidence as reasons behind its extension. However, Its US counterpart, the Federal Trade Commission Bureau of Competition stated that they will go to court to block the deal arguing that Microsoft has already shown that it can and will withhold content from its gaming rivals. Major concerns have arisen as to whether Microsoft will damage the video games market as it has a history of acquiring studios and restricting access from its gaming rivals. Analysts believe that gamification trends have allowed gamers to monetize their gaming hobby across the world and this could be negatively affected if Microsoft restricts access from its gaming rivals.
Bitcoin (BTC) Signals Recovery as Market Turns Bullish
The price of Bitcoin (BTC) surged last week due to a technical breakout. Bitcoin market trend was able to build momentum and surpassed the psychological level of US$21,000 after months of bearish movement. The BTC market price has been trading high at US$21,169.11 with 24hrs trading increase of 1.60%. Analysts say investors need to be extremely careful of the downfall of Bitcoin in the coming months due to external factors like government regulation policy and economic conditions. Despite the bull around the market, Dogecoin and Shiba Inu have been struggling to move at the same pace as Bitcoin (see chart 2 below).