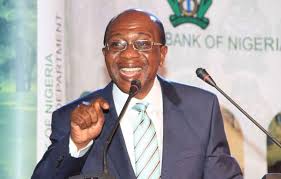 The Monetary Policy Council of the Central Bank of Nigeria (CBN) raised its key interest rate three weeks ago. This brought hope to savers, yet the rise in the 1-year Treasury Bill since24 May has been modest. Why is this happening?
Why Are Savings Rates Rising So Slowly?
At its latest meeting held in May, the Monetary Policy Committee (MPC) of the CBN hiked its policy rate by 150bps to 13.0%. We assumed a rate hike on the back of rising inflation as well as recent policy rate hikes by central banks in advanced economies. However, a modest rate hike was the general expectation. Followed the decision, it was expected that market interest rates would rise swiftly. However, market interest rates have not risen much since then. This makes us question the transmission mechanism between official and market rates.
On the day of the rise in the Monetary Policy Rate (MPR), 24 May, the 1-year T-bill rate was 4.86% and the Federal Government of Nigeria (FGN) 5-year Naira-denominated bond yielded 10.85%. At the end of last week, these rates were 5.06% and 10.76%, respectively, so the 1-year T-bills yield rose by just 20 basis points (bps) and the 5-year yield was 9bps lower. This raises the question: "If the CBN signals a rate rise with the MPR, how is that transmitted into the market?"
The clearest transmission method between the CBN and the financial system is the asymmetric corridor of +100bps and – 700bps around the MPR which impacts the CBN's Standing Lending Facility (SLF) and Standing Deposit Facility (SDF). The SLF is a line of short-term (overnight) credit available for commercial banks to draw on in times of liquidity shortages while the SDF is a window for banks to deposit excess liquidity (up to N2.0bn) overnight with the CBN. Following the rate hike, the SLF and SDF rates are at 14.0% and 6.0%. One-year T-bill rates (at least in the primary market, where they are 6.88%) are above the lower end of the asymmetric corridor, so to this extent one can demonstrate that the mechanism is working.
Two ways in which the monetary authorities could have forced up market interest rates exist in the regular T-bill auctions and the OMO (Open Market Operation) bill auctions. By supplying an unusually high volume of paper here, the authorities could have prompted investing institutions (such as pension funds and mutual funds) to demand high yields. Neither auction since 24 May has been particularly big, however, so this route has not been taken so far.
This leaves the Cash Reserve Requirement (CRR) of the CBN, which officially obliges banks to deposit 27.5% of customer deposits with the CBN, but which is widely acknowledged to be around 50% (or more) for practical purposes. The question here, as we see it, is: "Which way would you move the CRR to increase market interest rates?" Raise it and banks might turn away deposits, which would then find their way into Money Market funds (which are growing, as we showed last week) therefore adding money to the T-bill market and depressing rates. Cut the CRR and the banks might put excess liquidity into the money markets themselves.
To look at the history of MPR and market interest rates, there is no close correlation, but it appears that when the CBN signals a change, it gets its way. This was the case with successive rate cuts in 2020, for example. In 2022 GDP growth is exceeding expectations while inflation is stubbornly high at 16.82% pa and the case for a rate rise is clear. So, it may be a case of waiting for market interest rates to rise, rather than expecting a move in the short term. Our core view remains that a rise in government borrowing is likely to lead to an increase in Naira-denominated government borrowing this year, with the implication that market interest rates will rise.
FX
Last week, the exchange rate at the Investors and Exporters Window (I&E Window) weakened by 0.36% to N421.25/US$1. Elsewhere, the foreign exchange (FX) reserves of the Central Bank of Nigeria (CBN) declined by 0.15% to US$38.52bn, the lowest level since 11 October 2021, reflecting the central bank's continued intervention across the various FX windows. Nonetheless, the FX reserve position is close to its historic high and we doubt that the CBN wishes to see the exchange rate slip this year. Therefore, we believe that the current I&E Window rate, or something very close to it, can be maintained for at least several months
Bonds & T-bills
Last week, trading in the Federal Government of Nigeria (FGN) bond secondary market was mixed, albeit with a bullish tilt, as the average benchmark yield for bonds fell by 3bps to close at 11.13%. The yield on the 3-year (-6bps to 10.14%) and 7-year (-21bps to 10.81%) bonds fell, while the yield on the 10-year bond rose by 1bp to 11.73%. Our view remains that a rise in bond yields over the coming months will be driven by the combination of thin system liquidity and elevated Federal Government domestic borrowing for budget deficit financing.
Activity in the Treasury Bill (T-Bill) secondary market was bearish as the average yield rose by 16bps to 4.13%. Notably, the yield on the 335-day T-bill contracted by 1bp to close at 5.06%. At the primary auction, the Debt Management Office (DMO) allotted N182.59bn (US$433.45m) worth of bills across all tenors. The auction recorded a total subscription of N361.90bn, implying a bid-to-cover ratio of 1.98x (vs 1.37x at the previous auction). Consequently, the rate on the 182-day (-5bps to 3.85%) and the 364-day (-5bps to 6.44%) bills fell, while the rate on the 91-day bill was flat at 2.50%. Elsewhere, the average yield for OMO bills rose by 3bps to 4.38%.
Oil
Last week, the price of Brent crude rose to as high as US$123.58/bbl, the highest level since 8 March, before settling at US$122.01/bbl. This marked a 1.91% w/w gain, its fourth consecutive weekly jump. Consequently, Brent is up 56.87% year-to-date and has traded at an average of US$103.65/bbl, 46.21% higher than the average of US$70.89/bbl in 2021.
Sentiment in the oil market continued to be driven by expectations of a re-imposition of lockdown measures in Shanghai and Beijing, dampening oil demand prospects. On the other hand, concerns around tight global supply remained amid the slow increase in crude output by members of the Organisation of the Petroleum Exporting Countries and its allies (OPEC+).
Given that we benchmark oil at over US$60.00/bbl mark as fair for Nigeria's public finances, this means that we think oil prices are set to remain in the comfort zone for several months ahead.
Equities
Last week, the NGX All-Share Index gained 0.55% to settle at 53,201.38 points. Consequently, its year-to-date return rose to 24.55%. The gain in MTNN (+4.30%) was the major driver of the broad index. In addition, buying interests across WAPCO (+3.70%) and DANGSUGAR (+1.56%) contributed to overshadow roiling banking stocks, which were generally weak. Performance across the NGX sub-indices was mixed as the NGX-30 (+0.84%), NGX Oil & Gas (+0.68%) and NGX Industrial Goods (+0.25%) indices closed in the green, while the NGX Banking (-2.12%), NGX Insurance (-1.61%), NGX Pension (- 1.84%) and NGX Consumer Goods (-2.51%) indices declined.
Model Equity Portfolio
Last week the Model Equity Portfolio rose by 0.66% compared with a rise in the NGX Exchange All-Share Index (NGX-ASI) of 0.55%, outperforming it by 11 basis points. So far this year it has gained 26.08% against a 24.55% gain in the NGX-ASI, outperforming it by 153bps.
Prices in the bank sector were soft last week, and our aggregate notional position in six banks cost the portfolio 14bps. There was a significant gain of 79bps from the notional position in MTN Nigeria and a handy 2bps from the notional position in Presco. As we noted last week, and examine on these pages today, the rise in the Monetary Policy Rate three weeks ago is not translating consistently into rising market interest rates. So, the equity market appears to be equivocating while it becomes clear in which direction market interest rates will move and by how much. Half-year results from the major companies are likely over a month away, so these will not be driving the market for a while
As advised on these pages a week ago, we made notional sales last week, but we did not reach our target of raising a further 500bps in notional cash because liquidity was poor (and even though we make notional sales, we respect market liquidity). We reached a notional 280bps of extra cash last week from sales in our notional positions in Zenith Bank, MTN Nigeria, Guinness Nigeria, Nigerian Breweries, Okomu Oil and Seplat.
We also made a small notional purchase of BUA Foods with the aim of bringing this up towards a neutral weight. We aim to continue to make such notional sales this week with the intention ofraising a further 220bps of notional cash.