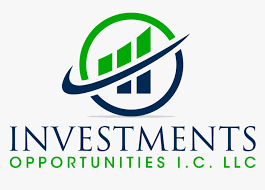 – Tesla (NASDAQ:TSLA) plummets after stock sale and S&P 500 rejection, and the rest of the Nasdaq is also cooling off rapidly. President Donald Trump promises 'massive' tariffs on China and a 'decoupling' from its economy if he's re-elected, Sterling falls as Boris Johnson revives the threat of a disorderly end to the Brexit transition period, and crude oil hits a three-month low as the end of driving season focuses the market a worsening supply-demand balance. Here's what you need to know in financial markets on Tuesday, September 8th.
1. Tech selling gathers pace
Tech stocks are set to extend their recent declines at the open, as the froth continues to come off a market skewed by heavy activity in single-stock options.
Nasdaq 100 futures were down 2.2% by 6:20 AM ET (1020 GMT), while Dow futures were flat and S&P 500 futures were down a relatively modest 0.7%.
Other megacaps were also beset by profit-taking: Apple (NASDAQ:AAPL) stock was down another 3.8%, while Facebook (NASDAQ:FB), Amazon (NASDAQ:AMZN) and Microsoft (NASDAQ:MSFT) stock were all down by over 3%.
2. Trump threatens 'massive tariffs' on China if re-elected
President Donald Trump launched a fresh broadside against China, promising a "decoupling" of the U.S. economy from the Chinese one if he is re-elected in November.
"We will…will end our reliance on China once and for all," Trump said, in a reprise of his 2016 election campaign. He threatened to impose "massive tariffs" on imports from China and to block from federal contracts U.S. companies that outsource jobs to China.
Trump has held off from imposing fresh tariffs this year despite China's clear failure to buy the volumes of U.S. goods it promised in January, apparently unwilling to risk making imports more expensive at a time when 29 million Americans are claiming jobless benefits.
3. Tesla slumps after stock sales, S&P spurning
The catalyst for the sell-off is, to a large degree, Tesla stock. It slumped 11% after saying it completed the sale of $5 billion in common stock on Friday.
The share price was also still under pressure from the announcement by Standard & Poor's on Friday that it would not be admitted to the S&P 500 index for the present. The announcement disappointed hopes that the passively-managed money tracking the S&P 500 would be forced to buy it to comply with their investment mandates.
If Tesla opens at its current level, it would be some 25% below its all-time high from earlier in the month, but still around 30% above where it was when the wave of speculation on S&P 500 inclusion began.
4. Sterling falls on revived Brexit risks
The pound slumped to a one-month low against the dollar and a three-week low against the euro on the dawning realization that the U.K. government has put the prospect of a disorderly Brexit back on the agenda.
Prime Minister Boris Johnson signalled on Monday that he was unwilling to abide in future by the Withdrawal Agreement that his government signed last year. The agreement is the basis of an 11-month transition period in which the reality of leaving the EU's Single Market was for all practical purposes suspended. That transition period ends on Dec. 31st.
U.K. stocks fell less than European ones, owing to the usual currency effects that increase the sterling value of foreign earnings for U.K.-listed companies. The FTSE 100 fell 0.3%.
5. Oil hits three-month low as driving season ends
Crude oil prices fell to their lowest in 10 weeks as the end of the peak driving season in the U.S. focused the market's attention on a worsening supply/demand balance.
Prices had already weakened on Monday after Saudi Arabia cut official selling prices for all of its major export grades to Asian customers. That in turn came against a backdrop of data showing a sharp slowdown in crude buying by Chinese importers in August. Independent refiners in particular had taken advantage of the second-quarter collapse in prices to buy in huge volume in July.
By 6:30 AM ET (1030 GMT), U.S. crude futures were down 3.6% at $38.33, having earlier fallen as low as $38.18. Brent futures were down 1.6% at $41.33 a barrel, just off an intraday low of $41.21.
The American Petroleum Institute's weekly report on U.S. oil stocks, which normally falls on a Tuesday, is delayed by a day due to the holiday weekend.
By: Investing.com