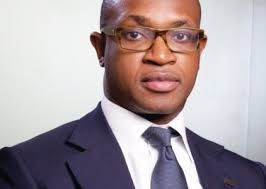 Financial system stability has gone through several iterations. The CBN has adopted different banking models to grow the sector with minimal challenges to the quality of loan assets, overall liquidity and size of deposits.
From the universal banking framework adopted between 1999 and 2005, the bank decided to consolidate the industry and shrink the banking sector size from 89 deposit money institutions (DMBs) with a share capital of N2bn each to 25 institutions with a share capital of N25bn each. The goal was to create larger lenders that could fund big-ticket transactions like infrastructure, energy and the oil and gas sector. In 2005 no Nigerian bank was in Africa's top twenty (currently, no Nigerian bank appears in the top ten).
Before 1999 banks' classification was as follows:
Commercial Banks
Merchant Banks
Mortgage Banks (S&Ls)
Savings Banks
Specialized Banks
Finance Houses-Non-Bank Financial Institutions
Discount Houses- Non-Bank Financial Institutions
Bureau D'Changes – Non-Bank Financial Institutions
In 1999/2000, banks collapsed into a universal banking structure. A single large bank carried out merchant and commercial banking activities with other businesses in retail financial services, real estate and foreign exchange markets.
By 2010/2015, the banking landscape changed again; banks were restratified as follows:
Commercial Banks
Merchant Banks
Digital Banks (Sun Trust, etc.)
Specialized Banks (Bank of Industry, Bank of Agriculture, Infrastructure Bank, etc.)
Payment Service Banks (MTN, Airtel Africa)
Payment Service Vendors and Enablers (fintech: Firstmonie, Opay, Paystack, Jumia Pay, Flutterwave, etc.)
Bureau D'Changes – Non-Bank Financial Institutions
Since 2015, the banking industry has mainly walked along the path of dominant commercial banks with a sprinkling of merchant and digital banks. Hanging to the coattails of commercial banks are payment solution enablers like flutterwave and paystack. In contrast, large banks like FBNH have pushed the frontiers of payment service delivery using point of sale (PoS) outlets in over 8000 locations nationwide. Unstructured Supplementary Service Data (USSD) use has also been a significant retail banking service delivery feature in the last decade.
Local banks have seen digital incomes as a significant proportion of net earnings rise in the last five years (see table 7 below).
Table 7: Nigerian Banks 2021: Digital Income as a proportion of Gross Earnings
Nigeria's banking stratification may not change much in the next decade. Still, the digital onslaught has begun, and digital service delivery channels to meet evolving customer service journeys will emerge as banks disappear, but banking grows into a metaverse of digital financial service satisfaction, or a digital payment, settlement, saving and credit hub