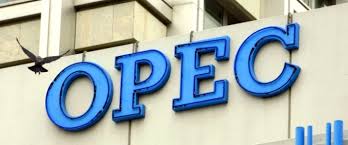 Yesterday, the Organisation of Petroleum Exporting Countries (OPEC+) members met for the 33rd joint ministerial meeting amid sanctions on Russia and tempestuous global energy prices auguring a global recession. Given fears of a global recession, which would potentially lead to a fall in demand. The higher interest rates environment will deter discretionary spending, hurting demand. To stabilise markets, OPEC agreed to adjust the production levels in November to 41.856mb/d downwards by 2mb/d from its August 2022 production levels. Following this, brent prices rose by $3p/b, following the announcement.
At the meeting, OPEC+ highlighted the uncertainty in the global space and reiterated the continued commitment of the participating producing countries in the "Declaration of Cooperation" (DoC) to a stable market, the mutual interest of producing nations, the efficient, economical, and secure supply to consumers, and a fair return on invested capital and extending the DoC until the end of 31st of December 2023. Also, the committee expressed concerns about the lack of investments in certain member countries and the need to strengthen production in the long term. In addition, the OPEC and non-OPEC Ministerial Meeting (ONOMM) would hold every six (6) months by the ordinary OPEC scheduled conference. In addition, grant the JMMC the authority to hold additional meetings or to request an OPEC and non-OPEC Ministerial Meeting at any time to address market developments if necessary.
Going forward, the outlook for global oil prices will remain elevated, although we expect oil prices to continue their bullish run in the short term as reins on global supply remain. In the long-run, fears of economic recession and rising inflationary pressures could dampen demand. Nigeria's decreased OPEC+ agreement output puts the nation's monthly quota at 1.742mbpd in November (previously 1.826mbpd in October). However, the nation's monthly quota remains way above current production levels, which was reported at 973.3kbpd in August 2022, according to the Nigerian Upstream Petroleum Regulatory Commission, lower than the 1.2mbpd averaged in the first seven months of 2022. Structural constraints such as oil theft and pipeline vandalism) continue to hamper CAPEX investments in the upstream oil and gas sector. The culmination of all these will continue to lead to increased deficit financing due to the increased debt financing stemming from poor budget performance. Also, we expect to see the continued illiquidity in the I&E window due to ailing dollar receipts.