News
Only CBN will accept old Naira notes after Feb deadline — Emefiele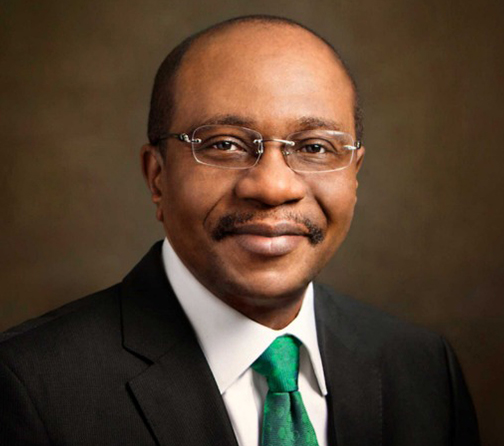 Governor of Central Bank of Nigeria (CBN), Mr. Godwin Emefiele on Tuesday disclosed that the old naira notes will be accepted by deposit money banks after the expiration of the February 10 deadline.
Emefiele gave the assurance during the fact-finding interactive session held at the instance of the House of Representatives' Ad-hoc Committee on the review of the CBN cashless policy and extension of timeframe of the currency swap programme.
He added that the new cash withdrawal limit policy has moderated inflation, will help in stabilizing exchange rate, strengthen naira, support activities of security agencies and reduce incidences of ransom taking in the country.
The CBN helmsman further argued that the collection of the old notes has successfully attained 75 percent implementation level at the hinterland, through the 30,000 super agents deployed by the apex bank, out the 1.5 million bank agents spread across the country.
While stressing that the new naira redesigned policy was in the overall interest of Nigerians, he assured that no Nigerian will lose money under the new naira design policy.
The CBN Governor who acknowledged that the new naira notes were being used at parties, affirmed that Deposit Money Banks erred by breaching certain aspects of the regulations of the new policy, hence the resolve to involve Economic and Financial Crimes Commission (EFCC), Independent Corrupt Practices and other Related Offences Commission (ICPC) and Nigeria Financial Intelligence Unit (NFIU) in the bid to ensure the flow of the new currencies.
In the bid to ensure effective implementation of the new policy, Mr. Emefiele maintained that the disbursement of the new naira notes can only be suspended through the ATMs in order to ensure equitable distribution of the redesigned currency.
Speaking on the ongoing efforts toward ensuring adequate control and monitoring of the currency in line with the CBN Act, 2007, he observed that in 2015 the currency in circulation which stood at N1.4 trillion, rose to N3.323 trillion as at October 2022, showing over 100 percent increase within a period of seven years.
He further noted that out of the N3.23 trillion, more than N2.37 trillion are outside the banks while more than N2.7 trillion were in people's homes, adding that about N500 billion is seen in the banks before the implementation of the new cash policy.
He however observed that, with the implementation of the new curenxy policy, the apex bank has been able to collect N1.7 trillion out of the N2.7 trillion, leaving between N900 billion and N1 trillion yet to be recovered into the apex bank's vault.
He said: "We are a happy so far the exercise has achieved over 75 per cent in our villages and the rest of them. So it is on the basis of that we saw that there are a few complaints in the villages and that is why we said, we will now give a 10-day extension for more of the currency to be collected and then do more disbursement.Culled from the Tribune