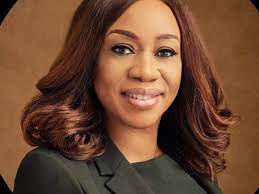 There is no respite yet for the Guaranty Trust Bank ,GTCO ,as its stock price dropped by 22% year on year , a situation attributed to its lackluster performance in the recent time . GTCO closed its last trading day (Friday, November 19, 2021) at 25.40 NGN per share on the Nigerian Stock Exchange (NGX), recording a 2.7% drop from its previous closing price of 26.10 NGN. However , Guaranty Trust Holding which began the year with a share price of 32.35 NGN has since lost 21.5% off that price valuation, ranking it 145th on the NGX in terms of year-to-date performance. Shareholders' worries are compounded by the fact that GTCO has lost 11% of the stock's value from October 22nd to date.
Guaranty Trust Holding is the fourth most traded stock on the Nigerian Stock Exchange over the past three months (Aug 23 – Nov 19, 2021). GTCO has traded a total volume of 823 million shares—in 16,244 deals—valued at NGN 22.9 billion over the period, with an average of 13.1 million traded shares per session. A volume high of 63.7 million was achieved on October 14th, and a low of 1.56 million on September 15th, for the same period.
GTCO's funding income has underperformed this year, largely because of low yields on investment securities..Its net interest income from customer loans and advances grew 8% y/y over 9M '21 due to strong loan growth of 6% q/q. However, the gains were completely offset by a significant drop in interest income from investment securities to .NGN9.3bn in 9M '21 compared with .NGN55bn in 9M '20. Consequently, some analysts have cut their FY '21-22f funding income forecasts by c.7% on average. These revisions underpin the average cut of 8% to their FY '21-22f EPS forecasts and the 9% reduction to their price target.
GTCO's pre-provision profits were up 5% y/y, driven by a 38% y/y growth in non-interest income. The expansion in non-interest income was driven by income from net fees and commissions, and other income which advanced by 58% y/y and 7% y/y respectively over 9M '21. In contrast to the growth in non-interest income, funding income declined -10% y/y because of an 8% y/y reduction in interest income and a 5% y/y rise in interest expense during the quarter. GTCO's PBT growth narrowed to 2% y/y due to an 18% y/y rise in opex which totally offset a -62% y/y decrease in loan loss provisions. PAT and total comprehensive income increased by 4% and 3% y/y respectively.
The table below details the last 10 trading days of activity of Guaranty Trust Holding on the Nigerian Stock Exchange.
| | | | | |
| --- | --- | --- | --- | --- |
| Date | Volume | Close | Change | Change% |
| 2021-11-19 | 49,927,274 | 25.40 | -0.70 | -2.68% |
| 2021-11-18 | 10,944,505 | 26.10 | -0.20 | -0.76% |
| 2021-11-17 | 24,220,921 | 26.30 | -0.60 | -2.23% |
| 2021-11-16 | 20,841,624 | 26.90 | -0.60 | -2.18% |
| 2021-11-15 | 18,456,741 | 27.50 | +0.05 | +0.18% |
| 2021-11-12 | 18,438,717 | 27.45 | +0.05 | +0.18% |
| 2021-11-11 | 7,252,925 | 27.40 | -0.25 | -0.90% |
| 2021-11-10 | 14,574,010 | 27.65 | | |
| 2021-11-09 | 4,090,084 | 27.65 | -0.30 | -1.07% |
| 2021-11-08 | 11,415,360 | 27.95 | | |