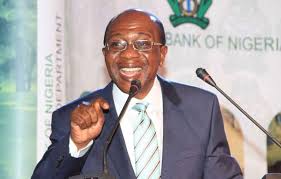 The recent heaving flooding across most parts of Nigeria remains a critical factor that will drive food inflation numbers for the last quarter of 2023. According to a Business Day news report, traders and distributors say the price of a 50kg bag of locally parboiled rice is expected to go as high as N50,000 before December. It was stated in the report that the flood incidents in Africa's biggest economy have destroyed 70,566 hectares of farmland, damaged 45,249 houses and displaced over 1.4 million Nigerians, with about 600 persons reported dead based on data from the Ministry of Humanitarian Affairs.
The floods have resulted in an increase in prices of food items, especially in affected communities. Rice, a key staple mostly consumed by households, has been affected the most by the floods, resulting in an increase in the price of paddy to N30,000 per tonne from N200,000 per tonne in three weeks. The recent jump in paddy prices is piling more pressure on rice millers that are already contending with rising production costs amidst a nearly three-fold increase in diesel cost.
According to the report, the floods have submerged hundreds of rice farmlands and have also worsened the transportation situation in the North. 33 out of the country's 36 states have been ravaged by the floods, causing transportation costs to further surge as tankers conveying petroleum products to the northern states are unable to move since the incidents have blocked most road networks in the region. According to Ade Adefeko, vice president of external relations and stakeholder management at Olam Agri, the country's largest farmland of 10,000 hectares in Nasarawa owned by Olam and worth about US$140 million, has been submerged by floods. 
Meanwhile, Food inflation has remained above 20.0% since June, reaching 23.34% in September and is also currently at a 17-year high. On a month-on-month basis, the food basket grew slower by 1.43% compared to 1.98% in August. We had forecasted a respite for food inflation following the commencement of the harvest period. However, looking ahead, we expect food and core inflation to remain sticky due to the impact of the floods. Election and yuletide season spending amidst the continuous devaluation of the Naira, will likely add further pressure.