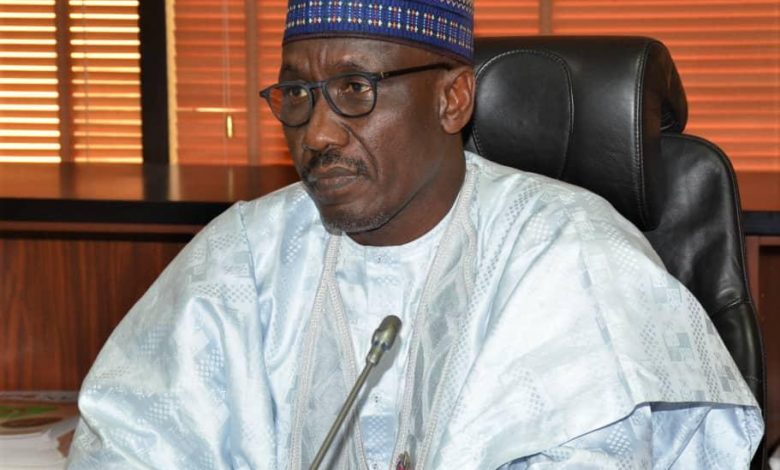 The Nigeria National Petroleum Corporation (NNPC) has announced that its group revenue for the Month of April rose 17.73% to the sum of N535.61 billion, over an N80 billion increase compared to its last revenue report.
NNPC disclosed this in its Monthly Financial and Operations Report (MFOR) for the month of April 2021 released on Sunday, August 8 in Abuja, according to the News Agency of Nigeria.
What the report said
The Corporation's operating revenue in April 2021, as compared to March 2021, increased by 17.73 per cent or N80.67bilion to stand at N535.61 billion.
Expenditure for the month increased by 17.24 per cent or N72.34 billion to stand at N492 billion, while expenditure as a proportion of revenue stood at 0.92, the same as last month.
Trading surplus of N43.57 billion in April, representing a 23.64 per cent increased over the N35.24 billion surplus it recorded in the previous month of March.
34.29% reduction in the number of pipeline points vandalised from 70 in the previous month of March 2021 to 46 in April 2021.
The report attributed the rise in trading surplus to the activities of the Corporation's Upstream subsidiary, the Nigerian Petroleum Development Company (NPDC) such as crude oil lifting from OML 119 (Okono Okpoho) and OMLs 60, 61, 62, 63 (Nigerian Agip Oil Company) as well as increase in gas sales.
It added that 209.27 billion cubic feet (bcf) of natural gas was produced in the month under review, which is a daily production of 6,975.72 million standard cubic feet per day (mmscfd).
"Period-to-date production from Joint Ventures (JVs), Production Sharing Contracts (PSCs) and NPDC contributed about 62.07 per cent, 19.95 per cent and 17.98 per cent respectively to the total national gas production.
"Gas flare rate was 9.74 per cent for the month under review (i.e. 670.19mmscfd) compared with average gas flare rate of 7.42 per cent (i.e. 542.22mmscfd) for the period of April 2020 to April 2021," the report added.
In case you missed it
The Nigerian National Petroleum Corporation (NNPC) recently announced that it will declare its first profit to Nigerians as it prepares to release its 2020 financial statements in the third quarter of this year.