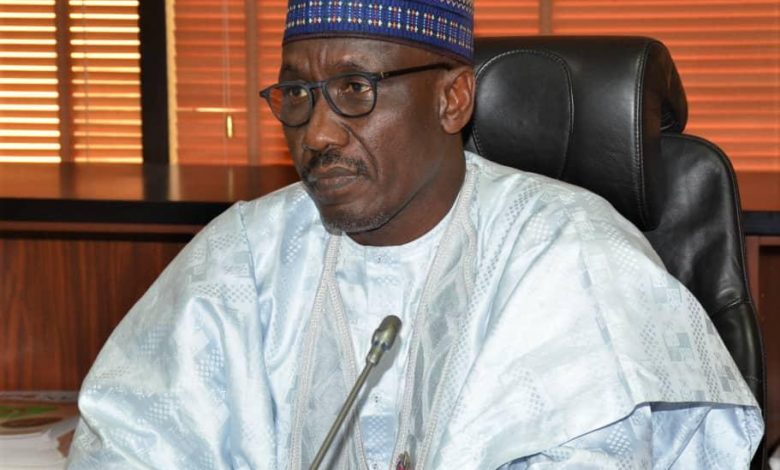 The Group Managing Director of the Nigerian National Petroleum Corporation (NNPC) Malam Mele Kyari says that N287 billion profit after tax made by NNPC in 2020 was a huge success after years of losses but not sufficient for Nigeria.
Kyari disclosed this in a meeting with newsmen on Thursday after the Presidency announced a Profit after Tax of N287 billion by the Corporation in 2020.
What the NNPC GMD said:
Kyari stated, "This progress wouldn't have been possible if we didn't have the support of the president who steers the affairs as the Minister of Petroleum Resources.
"His consistent review of what we do both at the Board and management to ensure that the company will do well and must be accountable to Nigeria people brought about this milestone.
"For NNPC family, this is a very proud moment for us and for our shareholders because we no longer declare losses.
"We moved from loss of N803 billion in 2018, reduced to N1.7 billion in 2019 and in 2020, we are making profit after tax of N287 billion, this is in no doubt a huge progress but no means sufficient."
He added that NNPC is the largest corporation in Africa, holding the largest reserve of oil and gas in the whole of Africa, citing that many countries in the world with NNPC's potentials are bigger than this.
"This company is a trillion naira profit company,'' he said, adding that NNPC is no longer a liability in this country, and serving people in different ways but most importantly adding physical value to the fortunes of the country.
He also said that in the fiscal year 2020, NNPC engaged all its contractors and insisted on cutting cost at least 30%, which worked and helped the company to pull down most of its procurement by 30%.
"We saw the opportunity to be more efficient by automating our system and processes that made thing work faster and ultimately reduced logistic cost that added additional cost to our business, Borrowing at lower rate in 2020 also helped us to reduce cost of production,'' he said.
What you should know
Nairametrics reported earlier that President Muhammadu Buhari, who doubles as the substantive Minister of Petroleum Resources, has announced that the state-owned oil company, the Nigerian National Petroleum Corporation (NNPC), posted a Profit after Tax of N287 billion for the year 2020.