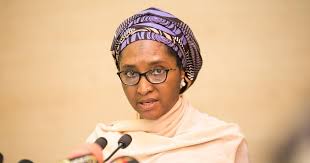 Giving support to weakening underlying macroeconomic fundamentals identified by the World Bank, Nigeria's recent consumer price index (CPI) for May 2022 released by the National Bureau of Statistics (NBS) showed that headline inflation rose by 89bp to +17.71% from +16.82% in April. The rise confirmed economists' worst nightmare: inflation was on a gallop despite interest rate hikes.
The World Bank in the June 2022 edition of its Nigeria Development Update titled The Continuing urgency of Business Unusual, noted that: "Nigeria is in a paradoxical situation where growth prospects have improved, but the overall macroeconomic framework is deteriorating"
According to the World Bank, the impact of rising Inflation was not limited to investors, the bank noted that increased inflationary pressures following the Russian-Ukrainian war was expected to push more Nigerians into poverty.
Nigeria's May inflation was expected considering the lingering global energy crisis, rising domestic energy costs and food supply chain disruptions; local economists had forecast a 17.7% inflation rate for May after the country's Inflation rate shot up by 90bp in April. With Inflation rising to a seven-month high in April the Monetary Policy Committee (MPC) of the Central Bank of Nigeria (CBN) decided to raise its Policy Rate (MPR) by 1.5% from 12.00% to 13.5%. The impact of the rise is yet to be seen but domestic commercial lending rates have gone up and analysts expect to see a cooling off of gross domestic product (GDP) growth in both Q3 and Q4 of the year.
Logistic and energy costs are expected to rise further in Q3 2022 as oil suppliers under the aegis of the Natural Oil and Gas Suppliers Association (NOGASA) recently announced that Diesel which currently sells for N800/litre could rise to N1,500/litre in weeks ahead. Many companies, including banks, have started shortening working hours and encouraging customers to use digital service platforms. Companies that had previously recalled workers back to the office after an extended period of remote working protocols, have suspended the recall as energy cost calculations suggest that the move would be imprudent at the moment.
Scrummaging through the recent NBS report analysts have noted that year on year (Y-o-Y), Nigeria's food inflation sub-index rose by 19.5% in May 2022 reflecting a combination of factors but chiefly caused by rising transportation costs.
The May inflation rate brought the country's inflation figures for the five months to May 2022 to +16.35%. Independent analysts have reviewed upward the country's inflation outlook for FY 2022 from +13.5% to +15.5%, given the average monthly CPI growth, Inflation for 2022 could end at +17.92%.
The May inflation rate in urban areas rose by +18.24% Y-o-Y while in rural areas Inflation rose by +17.21%. A deeper look at the numbers showed that Food, Clothing, and Transport recorded the highest price rises in urban area
Sub national inflation figures equally threw up interesting observations, for example, Bauchi State recorded the highest inflation rate as the state's bespoke index grew by +20.62%. Akwa-Ibom and Rivers states recorded inflation rates of around +20%.
Rising Prices Worsen Hunger Pangs
Nigerian hunger pangs have worsened in the first five months of 2022 as food prices spiral. Nigeria's food sub-index saw a Y-o-Y increase of +19.50%, suggesting that the prices paid by Nigerians in May was higher than the +18.37% food inflation rate recorded in April. The relatively faster growth in food prices may be associated with the rising cost of transporting farm produce to markets and increased insecurity in farm belts disrupting food supply chains
Inflation: Messages from Abroad
Wall Street began to anticipate a 75bp hike in rates by the Fed after US Inflation sped to +8.6% for May, a 41-year high, within days data on Produce Price Index (PPI), a measure of wholesale prices, was also released, and it showed a 10.8% factory-gate inflation, a record high foreshadowing worsening Inflation. After raising rates by 75bp this week, the highest since 1991, the FOMC is expected to drive rates by another 125bp to 3.5% by December, while rates are expected to hit 4% in 2023.
The problem with the efforts to cool Inflation in the world's largest economy is that with Inflation as high as 8.6%, resorting to decade-high interest rates could weaken the economy. In the past, the Fed has expressed its determination to implement a 'soft-landing' strategy against a harsher monetary pullback. With a -1.4% contraction in Q1 and a 3-point moderation in the composite PMI from 56 to 53.6, analysts fear that a recession is likely.
In Europe, the ECB, which had maintained a deposit rate of-0.5% since 2019 and below zero since mid-June 2014, is now expected to raise rates by 25bp in July and September meetings. Before reporting an +8.1% headline inflation for May, the ECB updated economic forecasts last week; inflation projections were revised upwards to +6.8% in 2022 and +3.5% in 2023, compared to the March forecasts of +5.1% and +2.1%, respectively. Inflation is expected to fall back to +2.1% only in 2024. ECB Chairperson, Christine Lagarde, explained that further rate rises beyond September 2022 would proceed on a "gradual" path to take the eurozone back to positive interest rates after 11 years of accommodative monetary policy.
End Note: Inflation Outlook
Nigeria's inflation worries are far from over, especially as the Association of Suppliers of Oil and Gas recently announced that the cost of Diesel (AGO) is likely to rise to N1500/litre from N850/litre in 2 weeks. This adds to the many worries of manufacturers who have to cope with several structural bottlenecks and a depreciating Naira and foreign exchange illiquidity.
With the elections around the corner, the demand for US dollars may rise, making it difficult for manufacturers to meet their FX demand. A backlog of US$1.7bn currently exists and continues to mount.
The geopolitical tension in Ukraine continues, and the increasing likelihood of final ease of lockdowns in China also stirs fears that crude oil prices may soar higher. The Policy alternatives available to the monetary authorities are not many, the Monetary PolicyCommittee increased rates by 125bp in its last meeting in May, largely due to inflationary worries occasioned by a rise in broad money.
The World Bank has suggested that the Federal Government scale back its Ways and Means borrowings from the CBN and encourage the CBN to reel in subsidized lending programmes.