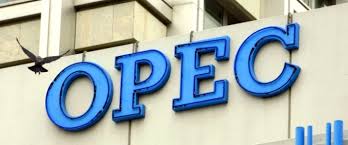 Nigeria's Crude Oil Production Takes a Further Wallop
The latest Monthly Oil Market Report (MOMR) for September 2022 by the Organization of Petroleum Exporting Countries (OPEC) showed that Nigeria's oil production dropped further behind Angola, Libya, and Algeria. Nigeria's crude oil production dropped by -3.56% m-o-m from 972,394b/d in Aug '22 to 937,766b/d in Sept '22 based on direct communication. On the contrary, the country's crude oil production was said to have increased by +2.84% m-o-m from 1.057mb/d in Aug '22 to 1.087mb/d in Sept '22 based on secondary sources (see chart 1 below).
Analysts attributed the low production level to shutting in at Bonny, Brass, and Forcados terminals on the back of crude oil theft, pipeline vandalism, and maintenance repairs. They expect the coming onstream of the oil facilities and the current efforts to curb oil theft to shore up the country's oil production towards the end of the year (see chart 1 below).
Chart 1: Nigeria's Daily Average of Crude oil Production (mb/d)
IMF Lowers Nigeria's FY 2022 Growth Projection to 3.2%, Analyst less optimistic
The October Issue of the IMF's World Economic Outlook (WEO) lowered Nigeria's 2022 growth projection to +3.2%. This is 0.2% lower than the +3.4% projected in its July 2022 report. The multi-lateral organization's weaker outlook was due to the downward revision of the growth projection for some of the country's trading partners. In addition, tighter financial and monetary conditions were identified as reasons for the downward revision. According to the Washington-based institution, global growth would slow from an estimated 6.1% in 2021 to +3.6% in 2022. Proshare Analysts believe that FY 2022 growth would come in at between +2.8% and +3% as the MPC is expected to continue with its aggressive stance. The impact of a devalued Naira is also likely to imply Private sector productivity and overall growth.
Oil Prices Face Downside Risk Pressures
Oil prices have continued to moderate following the waning of the initial enthusiasm over OPEC+'s 2mb/d production cuts. Oil prices have been dropping on a weakening global demand predicated on a flare in COVID-19 cases in China and the US Federal Reserve's (Fed's) commitment to raising interest rates to curb inflation. OPEC and US Energy Department have cut their global demand outlooks on downside risks. OPEC sees oil demand growing by 2.64mb/d in 2022, down from 3.1mb/d, while US Energy Department sees demand growing by 1.5%, down from the earlier 2% growth forecast.
English Farms Face a Solar Power Policy Freeze
A spokesperson for the UK Prime Minister, Liz Truss, confirmed on Monday that the government planned to ban the use of solar power from 41% of the land area of England, or about 58% of agricultural land. The plan was going ahead despite several warnings that the UK economy would lose £20bn in new solar projects as foreign investors would pull back investments. The administration claimed that using solar panels on agricultural land impedes growth and food production.
The UK solar sector is alarmed by this policy as it would obstruct the production of cheap, homegrown energy. Solar energy would reduce energy costs, provide energy security, foster growth, and support rural economies; analysts see it as a solution to many problems. Analysts insist that the UK should not implement the policy because it would affect the global transition to renewable energy and achieving net zero carbon emissions by 2050.