News
Nigeria's 5G Broadband to be Deployed in Q1 2023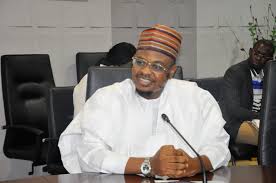 The Nigerian Communications Satellite Limited (NIGCOMSAT) has planned to deploy 5G in the first quarter of 2023, using its latest satellite NIGCOMSAT 2. The agency made this known during a stakeholders' engagement forum, themed: NIGCOMSAT: The Roadmap for Enhanced Service Delivery. Earlier in November 2021, the Managing Director, and Chief Executive Officer of NIGCOMSAT, Abimbola Alale announced at a stakeholders' forum in Lagos that the parastatal NIGCOMSAT will launch into orbit two new satellites, NigComSat-2 and NigComSat-3. She noted that the two new satellites are expected to be launched in 2023 and 2025 respectively as replacements for NigComSat 1-R launched in 2011 with a life span of 15 years and accordingly, will de-orbit in the next five years.
Meanwhile, the Nigerian Communications Commission (NCC) is set to offer two additional slots in the 3.5 Gigahertz (GHz) spectrum band for the deployment of 5G network in the country with a reserve price ofUS$547.2m, translating to US$273.60m for each licence. Based on the final Information Memorandum (IM), the commission is offering the remaining two lots of 100 MHz TDD Spectrum in the 3.5 GHz band ranging from 3400 – 3500 MHz (lot A) and 3600 – 3700 MHz (lot C). The process for the planned auction commenced on 21 October 2022 with the publication of the Draft IM on the Commission's website. The final IM was published on 18 November 2022, while applications will be received by the Commission from 21 November 2022. The closing date for the submission of application, the deadline for payment of mandatory Intention-To-Bid Deposit (IBD), and the Pre-Qualification Stage is set for 5 December 2022.
Earlier in December 2021, Mafab Communications Ltd and MTN Nigeria Plc, emerged the two successful winners of the 3.5 gigahertz (GHz) spectrum auction for the deployment of Fifth Generation (5G) technology to support the delivery of ubiquitous broadband services in Nigeria at the price of US$273.60 million for each licence. While MTN has rolled out the 5G mobile network, Mafab got the approval of NCC for a five-month rollout extension, which ends December 31, 2022.
The deployment of the fifth-generation network in Nigeria undoubtedly holds positive benefits for the Nigerian ICT segment and the overall information communication and technology space. Leaving no doubt for health and safety concerns by many Nigerians, the commission is to develop relevant regulatory instruments to address health related issues for the successful roll-out of 5G by Mobile Network Operators (MNOs). The proposed roll-out will be done in phases, starting with major cities. We expect the 5G deployment to further enhance national digital integration and productivity particularly with the anticipated capacity enhancement from NIGCOMSAT 5G satellite. The telecoms sector has remained the bright spot in a weak economy, growing by 6.55%, 12.07% and 6.55% in 2021, Q1 2022 and Q2 2022 respectively.