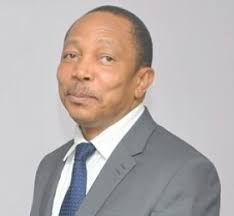 Tony Chiejine, first-rate journalist and consummate corporate communications expert is passionate about his job
Before his foray into the world of corporate communications, Tony Chiejine had left an ineffaceable mark in the newsroom as a an exemplary and thoroughbred professional who stood for the best, always. He was not only a great reporter, he was also a competent and courageous editor who knew his onions. In those days, he was regarded by many who loved and respected him for his depth, conviviality, leadership qualities, neat disposition and even his good looks.
Those where the golden years of Nigerian journalism where merit had a pride of place. Many people, including non-editorial staff of the defunct Concord Group where Chiejine plied his trade, still remember him with fond memories.
Unsurprisingly, Chiejine has taken his charisma and competence to the corporate world where he continues to break new grounds. He was at various times, in charge of corporate communications at Zenith Bank, Oceanic Bank, where he was Assistant General Manager and now Dangote Group. Though Chiejine is naturally calm with self-effacing, he is highly regarded for always navigating his way effortlessly, around the corporate world. Some people have described him as a crisis manager because of his seamless approach in managing his brands, but the truth is that he understands corporate affairs like the back of his hand. He is also an asset to every organization because of his superb knowledge and good relationship with the media.
One thing you cannot take away from Chiejine is his excellent interpersonal relationship, either at work place or social setting. At work place for instance, he is highly regarded and loved by those who work directly under him and this explains why many of his staff are always willing and ready to move with him. This is loyalty and trust, virtues that are fast disappearing in the corporate world today. Chiejine could be conservative and strict sometimes especially when serious issues and the good of his organization are concerned but in the final analysis, whoever that disagrees would see the wisdom behind the strictness.
He is also a prophet with honor at home. A few years ago at the burial ceremony of his mother-in-law in Ubulu-Uku, his home town in Delta State, the essential Chiejine was unveiled by his kinsmen and women who thronged the various venues of the elaborate burial which lasted for some days. He also literally pulled Lagos journalists, influencers and a good number of government officials in Delta State which included Patrick Ukah, a commissioner, Dr. Larry Izamoje of Brila F.M. and a host of other guests who graced the occasion.
A fact that is indisputable however, is Chiejine's quiet revolution and innovation in the corporate world where he has operated now for many years. He has changed perceptions and opened up the space for meaningful and sustainable engagement with stakeholders and every party in the long chain of relationship. He has also significantly affected the industry positively by training a new generation of experts driven by professionalism and love for the job. This quintessential communications expert who regularly wears a smiling face, no doubt, will be remembered for all these and more now and in the years to come.