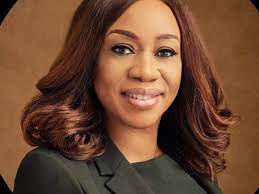 This ongoing financial year 2021 is ,no doubt, a very tough one for Guaranty Trust Bank.   With the release of the half year result for 2021, the red ink blotting the progress of Guaranty Trust Holding Company ,GTCO, in the first quarter was expected to be dabbed off and the bank returned and stayed within the black lines of high profitability it belonged in the full year 2020  . It was with this level of expectation that investors and indeed the financial world had waited to see GTCO's half year result for 2021
However , contrary to the above expectation , practically all GTB's critical half year performance metrics look southward, leaving unimpressive glimpses for the ongoing financial year . The first half which ended June 30, 2021. Q2,2021 was GTB's season of chain declines
Gross Earnings declined by 8% from ₦225.1bn in H1-2020 to ₦207.9bn in H1-2021 .. Its Group reported . profit before tax of ₦93.1billion, representing a dip of 15.2% compared to ₦109.7billion recorded in the corresponding period of June 2020 ; profit after tax was 15.8 percent was down to N79.4 HY 2021 from N94.3 HY 2020 .
.Sequel to the bank's weak performance in the last few months ,there is no doubt that the investors are not happy and are fighting back ; and the bank is paying for it in a hard way
In the thirty-two weeks since the beginning of 2021, GT Bank, whose share price fell from N33 in January to N28 in August, ranked fifth place and the worst with a -13. 93% decline in its share price . Notably, GTB's share price dipped in during the year resulting from investor pessimism arising from the bank's lethargic performance in the first half of the year 2021 . The negative trend so far recorded in the price movement of the shares of GTB shows that the Management needs to address underlying issues . Overall, the negative stock price performance indicates that investors are concerned about the bank's business .
However ,all other Tier 1 banks appeared to have recorded negative YTD growth in market share prices but GTB is the worst during the period under review . . Comparing FBNH's price movement with other banks over the same period, shows Access Bank topped with a YTD market appreciation of +3.4%.
The FBNH's share price recorded a year-to-date loss of -1.36% With this drift, FBNH ranks 2nd behind Access Bank in terms of the year-to-date share price performance of Tier 1 banks. Behind FBNH and in the third place, Zenith Bank Plc managed a -3.9% depreciation, while UBA came in fourth, having recorded a -12.79% fall in its share price. .
GTHO has stayed flat for the better part of last week to this Monday , September 27 , trading at N27.60 per share in a floundering capital market. The dip in the bank's stock price betrayed its lethargic performance metrics .
GT bank stock capital depreciated heavily just as its value shaved . GT Bank was N977 billion by market capitalization at close of .November ,2020 but this Monday it was N811 billion .. Its 52 weeks price ranged between N26.95 and N38.45 per share in a floundering capital market indicating its market value swung between N792 billion and N1.1 trillion .
. The current share price of Guaranty Trust Holding (GTCO) is N27.60. GTCO closed its last trading day of Monday, September 27, 2021 at N27.60 per share on the Nigerian Stock Exchange recording a 0.5% drop from its previous closing price of N27.75 . Guaranty Trust Holding began the year with a share price of 32.35 NGN but has since lost 14.7% off that price valuation, ranking it 139th on the NGX in terms of year-to-date performance.
The above misfortunes could be traced to the bank's dwindling profitability in the last six months and this is evident in its crashing profit margins , return on share holders equity and assets .All these indicate something urgently that needs to be addressed is wrong with the bank's profit engine . .With the above results for the first half of 2021 the bank's pre- tax profit margins backtracked from 48.7 percent to 44.8 percent while its net profit margin nosedived to 38 percent from 42 percent .Also , its Return on Assets (post tax) fell from 4.56% to 3.19% while its return on equity down from 26.78% to 19.71% . The above two critical metrics signal declining profitability .
GTHO 's current trading price which represents a P/E of 4.2x is a poor value compared to the Nigerian Banks industry average 4x . However, : the bank's PE Ratio 4.2x is a good value compared to the market 7.7x indicating its share price is currently undervalued and could gain better strength if investors confidence is enhanced by better performance .At its PB Ratio of 0.8x in its 2021 FY earnings compared to the Nigerian Banks industry average of 0.4x is outperforming the sector but this is an indication that its share is still selling bellow the premium ; this manifests clearly on its falling market value and this is expected to improve when investors sight signals of better performance on the horizon ,