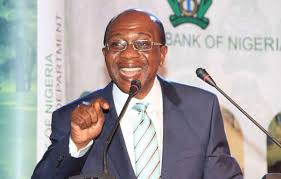 Inflation rate in Nigeria had been on a steady decline in the past 8 months since April 2021, moderating from the highs recorded in the previous year. However, the rate had just back-pedalled with an uptick in December 2021.
Food inflation also rose to 17.37% from 17.21% recorded in the previous month while core inflation moved upward from 13.85% recorded in November 2021 to 13.87%.
This rise in the food sub-index was caused by increases in prices of bread and cereals, food product, meat, fish, potatoes, yam and other tubers, soft drinks and fruits.
On the other hand, the highest increases were recorded in prices of Gas, Liquid fuel, Wine, Actual and imputed rentals for housing, Narcotics, Tobacco, Spirit, Cleaning, repair and hire of clothing, Garments, Shoes and other footwear and Clothing materials, other articles of clothing and clothing accessories.
However, on a monthly basis, consumer price inflation is projected to increase by 0.08% to 1.17% (14.98% annualized) as commodity prices remained stubbornly high despite the year-end harvest. In the last month, the average price of commodities increased by 1.82%. With the imposition of sugar and digital services taxes as well as the imminent removal of petrol subsidy, inflation risks remain elevated. This will further squeeze consumers' real income.
A new wave of monetary policy tightening by Central Banks
While inflation has maintained a downward trend in Nigeria, it has become a major burning issue in advanced economies. The most noticeable is the spike in US inflation to 7% in December 2021, the fastest pace of increase in almost four decades. This was due to pandemic-induced supply and demand imbalances as well as policy support. The surge in inflation is increasing pressure on Central banks to raise interest rates. The Bank of England raised its policy rate by 15bps to 0.25%pa in December 2021 (first time in three years). The US Fed also plans to increase interest rates three times in 2022. Whilst it is likely that theNigerian MPC will maintain status quo at its next meeting later this month, the market will read it as a contrarian move.
Higher interest rates in advanced economies will most likely increase capital flight and mount pressure on the currency. Currency pressures will further push up import costs and increase imported inflation. In addition, an increase in interest rates will push up debt service costs for developing economies like Nigeria.
Notable trends in December
Food inflation to continue its downward trend
Annual food inflation rate is expected to decline further in December to 16.75% from 17.2% in November while the monthly food sub-index is projected to increase marginally to 1.21%. Even though the year-end harvest supported the decline in the price of some local produce such as tomatoes and pepper, the rate of decline was tapered by lower than expected increase in commodity supply. Also, most of the commodities with import content recorded higher prices. The average price of commodities increased by 1.82% in the last month.
Core inflation to increase on higher logistics costs and currency pressures We expect both the annual and monthly core inflation sub-indices to increase in December due to higher transportation costs (due to festivities) and currency pressures. At the official window, the naira weakened by 4.80% to a record low of N435/$ towards the end of December. The parallel market rate hovered around N566/$-N573/$.
Sub-Saharan African – Mixed inflation trend across SSA
Three of the SSA countries under our review have reported their inflation rates for December 2021. While two recorded lower inflation rates, the other posted an increase. Food prices and energy costs have remained the principal drivers of inflation in Sub-Saharan Africa. Food prices eased in Kenya and Zambia but increased in Uganda.
Headline inflation – what to expect in Q1'22
Official headline inflation is likely to buck its downward trend towards the end of the first quarter as the FGN moves to fully deregulate the downstream oil sector. The ripple effect on logistics costs and commodity prices is likely to trigger inflationary pressure which will further squeeze consumer real incomes.