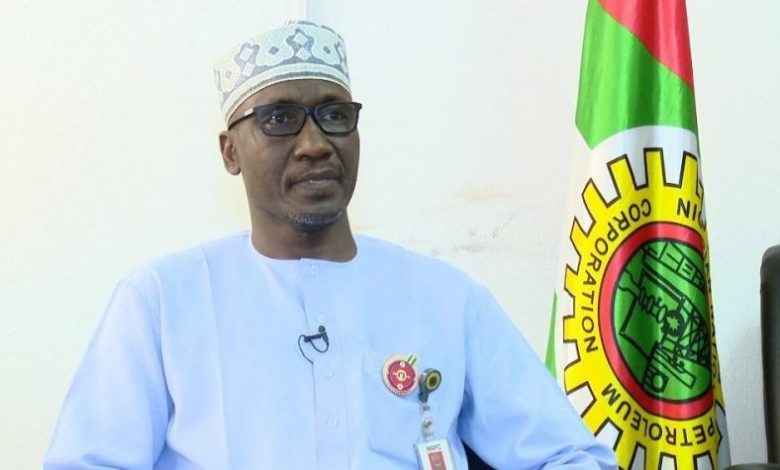 As anti subsidy removal protests keep raging across the country ,the
Group Managing Director of the Nigerian National Petroleum Corporation (NNPC), Mallam Mele Kyari, has alleged that politicians and wealthy beneficiaries benefiting from in-built sleaze in the petrol subsidy regime in the country are inciting the people against the government's deregulation policy.
While those behind the protests criticized the government for its anti masses policies and insisted that such policies must be dropped the government has remained adamant saying the policies were for the good of the nation.
Kyari stated this during an interview on TVC, a Nigerian television channel.
The NNPC boss stated that the "massive corruption" stopped by the removal of the buffer paid to petrol marketers by the federal government had prompted the unnamed wealthy Nigerians to move against the government. He reiterated that subsidy on petrol had never really benefitted poor Nigerians, saying it is the rich who own fleets of cars that are being subsidised by the government.
Kyari said even with the N162 pump price of the product, Nigeria remained the country with the cheapest price of petrol in the West African sub-region.
According to him, "When you say critics, I think you need to segment. When you make such a decision, who is really the beneficiary of this subsidy we talk about? It's the elite that benefit from it.
"The massive corruption that you see in the downstream sector of this industry is perpetuated by the elite and you cannot avoid this situation except this deregulation takes place in the industry.
"I am not a politician, but there are politicians who are coming to play in this. There are people who may be current beneficiaries of some of the wrong things that happen as a result of deregulation who will be hurt by this and the next thing they will do is to pull resources together and incite people to see the removal as an act against the people of Nigeria."
The federal government recently announced the complete removal of subsidy on petrol, a situation that jerked the pump price up to about N161 per litre, up from about N145. The product had sold for about N123.50 earlier in the year. The federal government has now decided to fully allow market forces determine the price of petrol