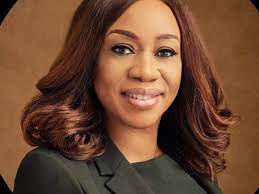 In the thirty-two weeks since the beginning of 2021, GT Bank, whose share price fell from N33 in January to N28 in August, ranked fifth place and the worst with a -13. 93% decline in its share price . Notably, GTB's share price dipped in during the year resulting from investor pessimism arising from the bank's lethargic performance in the first half of the year 2021 . The negative trend so far recorded in the price movement of the shares of GTB shows that the Management needs to address underlying issues . Overall, the negative stock price performance indicates that investors are concerned about the bank's business .
However ,all other Tier 1 banks appeared to have recorded negative YTD growth in market share prices but GTB is the worst during the period under review . . Comparing FBNH's price movement with other banks over the same period, shows Access Bank topped with a YTD market appreciation of +3.4%.
The FBNH's share price recorded a year-to-date loss of -1.36% With this drift, FBNH ranks 2nd behind Access Bank in terms of the year-to-date share price performance of Tier 1 banks. Behind FBNH and in the third place, Zenith Bank Plc managed a -3.9% depreciation, while UBA came in fourth, having recorded a -12.79% fall in its share price. .
Meanwhile , GTB's share price demonstrated a high positive correlation with the NGX ASI. A correlation coefficient of 0.74 computed by a top financial firm , although using weekly data covering the three years between February 2018-August 2021, shows GTB's equity Beta put at an estimated 0.39. The implication was that GT Bank shares were protected from adverse systematic risk. Year-to-date, the shares recorded a -0.14% return, a return similar to the ASI