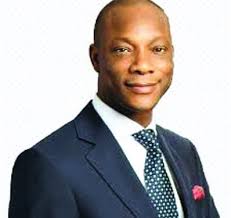 The ongoing financial year 2020 ,without any doubt, is stormy . This is particularly more so for the banks with large exposures to the oil and gas sector . The COVID-19 pandemic put a lot of pressure on Nigeria's banking sector in both Q2 and Q3 2020, with the sector shrugging off its lethargy in Q3 as the economy restarted after three months of partial lockdown imposed .
However, for GT Bank Plc ,the driving spirit remains , "when the going gets tough, the tough get going''.
GT Bank recently posted its 9 months 2020 results, recording improved performance across broad financial matrices although growth seems to have slowed amidst tough economic headwinds in 2020 majorly caused by industry and trade dislocations related to the global COVID-19 pandemic; the bank, however, appears to be pushing forward. Gross earnings for GT Bank increased marginally by +1.23% year-on-year (Y-o-Y) from N324bn in 9months 2019 to N328bn The slim growth could be attributed to it's fairly large exposures to the oil and gas sector .
Tier 1 banks such as GT Bank have fairly large loan exposures to the oil and gas sector which has been troubled in 2020 as market conflicts between Russia and China in Q1 2020 were quickly followed by COVID-19-induced demand reversals at the end of the first quarter which was made worse in the second quarter as cases of the coronavirus escalated globally.
 The result also demonstrates the Group's ability to deliver optimal pricing for its interest-bearing assets and liabilities in a declining yield environment .To mitigate the negative impacts of the above circumstances, GT Bank reached out to what it knows how to do better than its peers ,cut down its interest expenses and wrenched up interest incomes . The bank's interest income went up by +79.60%while interest expense dropped by -24.90%The bank's foreign exchange revaluation gains grew by +74.02% year-on-year (Y-o-Y), . while other income increased by +3.46%. There were potentials spoilers within the period under review along its cost chain . Operating expense increased by +9.92% Y-o-Y . Growth in operating expenses was driven by a +235.38% rise in finance costs just as AMCON expenses, deposit insurance premiums, and administrative expenses also increased by +11.06%, +31.0%, and +17.27% respectively .
Expectedly , the rising in risk potentials, put banks managers between the devil and deep blue sea ; dispensing loans was imperative as their core business yet the environment was not conducive for it . GT Bank's loan book grew by 4.5% from ₦1.502trillion recorded as of December 2019 to ₦1.569trillion in September 2020 . Impairment charges worsened over the period; the group recorded a +67.35% increase in impairment charges from a loss of N2.76bn recorded in 9months 2019 to a loss of N10.14bn in 9months 2020. Non-performing loan (NPL) ratio for the group was 6.5% it remained unchanged from financial year end (FY) 2019This was a big spoiler to the bank's efficient cost machine .
In spite of this its cost-to-income ratio (CIR) increased only to 40.2% in 9months 2020 from 36.9% in 9months 2019. By this the bank got expended N40 from every N100 that came in during the period under review .
After the interplay of forces particularly the onslaught from impairments on the bank's profit profile was minimal ; the Group reported Profit before tax of ₦167.4billion, representing a decrease of 1.9% over ₦170.7billion recorded in the corresponding period of September 2019 and an improvement on the 5.2% dip posted in H1-2020 relative to H1-2019 while profit after tax (PAT) declined by -3.20% from N167.35bn in 2019 to N146.99bn in the 2020 .
The 3rd Quarter result shows improved performance across key financial metrics, reaffirming the Bank's capability to navigate the current economic challenges occasioned by the impact of COVID 19 on World economies. The performance reflects its position as one of the leading and best managed financial institutions in Africa.
GT Bank's unique philosophy has continued to make the delight of its stakeholders. The Managing Director and Chief Executive Officer of the bank Mr Segun Agbaje has repeatedly emphasized that the bank was not in the race for revenue and asset size but in competition for scaled overall business growth and underlying profitability and this seems to have been evidenced by the character of the bank's 9 months 2020 . Overall, Guaranty Trust Bank plc continues to be the best in the Nigerian banking industry in terms of all financial ratios ; its Post-Tax Return on Equity (ROAE) of 26.3% and Post-Tax Return on Assets (ROAA) of 4.6%, and Cost to Income ratio of 40.2%. . The above metrics by the bank were still industry best . The goodwill of the bank from its stakeholders particularly the shareholders could be observed on its market capitalization which now hit N1.089 trillion recently. Its share price ranged this year between N16.70 and N38 .45 while earnings per share is N4.83 .Last week it sold N35 per share . Analysts put its share price at N36.02 at fair value and recommended hold for investors.

In spite of the macroeconomics challenges, the bank's financial position remains highly robust .The group's total asset has risen over the past few years, for 9months 2020 total assets grew by +29.96% Y-o-Y, from N3.52bn in 9months 2019 to N4.57bn. The major drivers for the growth in total assets were the derivative financial assets, deferred tax, intangible assets, and total loans and advances, they increased by +291.14%, +67.63%, +21.79%, and +13.87%rrespectively . Deposit grew by 25.1% from ₦2.640trillion recorded as of December 2019 to ₦3.303trillion in September 2020 .
GT Bank's shareholders fund continued to rise, shareholders fund rose Y-o-Y by +18.66% from N636.75bn in 9months 2019 to N755.55bn. The capital and reserves component of the fund drove the growth by +18.79%, while retained earnings bounced up by +38.16% which was responsible for the growth in the bank's capital and reserves The capital adequacy ratio (CAR) increased to 23.9% as against 22.5% for FY 2019.The liquidity ratio of the bank fell from 49.3% in 9months 2019 to 38.8% in 9months 2020, although still above the regulatory minimum of 30%.
Guaranty Trust Bank's Balance sheet remained well structured, diversified, and resilient with Total assets and Shareholders' Funds closing at ₦4.574trillion and ₦755.5billion respectively. Full Impact Capital Adequacy Ratio (CAR) remained very strong, closing at 23.9%, while Asset quality was sustained as NPL ratio and Cost of Risk (COR) closed at 6.5% and 0.6% in September 2020 from 6.5% and 0.3% in December 2019 respectively.

Commenting on the financial results, the Managing Director/CEO of Guaranty Trust Bank plc, Mr. SegunAgbaje, said; "Our 3rd Quarter result is a reflection of how we have appropriately positioned our balance sheet to cope with current economic realities and the challenging business environment. It is also a testament to the enduring loyalty of our customers, the hard work and dedication of our staff, and the unwavering support we continue to enjoy from all our stakeholders in our drive to deliver best-in-class financial services and superior and sustainable returns."
He further stated that; "As an organization, we will continue to build on our commitment to enriching lives by leveraging our digital-first customer-centric strategy to improve customer experience and maintain a high standard in service delivery, and going beyond banking to create and drive innovative financial solutions that add value to our customers in all aspects of their lives."
Renowned for its forward-thinking approach to financial services and customer engagement, GTBank was recently ranked Africa's Most Admired Finance Brand in the 10th-anniversary rankings of Brand Africa 100: Africa's Best Brands, the pre-eminent survey and ranking of the Top 100 admired brands in Africa. The Bank was also awarded the Best Bank in Nigeria by Euromoney Magazine for a record-extending tenth time and the Euromoney Excellence in Leadership Africa Award for its swift reaction in responding to the Covid-19 crisis and for addressing the impact of the pandemic on its customers and communities.