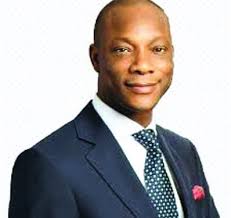 From the report of its first quarter of 2021 , Guaranty Trust Bank PLC continues to post the best metrics in the Nigerian Banking industry . A review of the result shows a resilient performance across all key financial metrics in the face of the unprecedented macroeconomic challenges; especially around the attendant economic fallout of the Covid-19 pandemic.
Incidentally , three of these metrics continue to give GT Bank an edge over its peers One of these is its return on assets while the others are its return on equity and its cost to income . This is the joker that authors its profitability and deliver s its efficiency unmatched by any of its peers . While Return on Equity, ROE , measures return on investment for shareholders and tells investors only whether the firm is profitable or not ; Return on assets (ROA) ,an indicator of how profitable a company is relative to its total assets. shows how efficiently a company can manage its assets to produce profits .The third metric , cost to income ratio ,shows the management control over costs and signals efficiency
GTB leadership in the above performance metrics remains the joker in the hands of the management led by Segun Agbaje that makes it not only profitable but highly  efficient . This has become a tradition that makes the bank highly competitive  .  This philosophy is driven by the belief and fact that bigness without stretch and leverage is obesity just smallness without stretch and leverage is impotence. " . Th e positive impacts are usually manifested in the margins . A bank may gather heavy reveues but lean profit margins , it may be profitable but not efficient .The total assets of GTB is the least among its peers yet its profit margins are the best .The same thing with its earning per share .
This is not by mere luck or accident , the bank is very strategic about it .GT Bank's unique philosophy has continued to make it  the delight of its stakeholders. The Managing Director and Chief Executive Officer of the bank Mr Segun Agbaje has repeatedly emphasized that the bank was not in the race for revenue and asset size but in competition for scaled overall business growth and underlying profitability and this seems to have been evidenced by the character of the bank. .This strategy did not fail the bank in the first quarter in spite the said challenges as the bank remains the most efficient
The bank's Return on Equity (ROAE) of 26.0%, Return on Assets (ROAA) of 4.3%, Full Impact Capital Adequacy Ratio (CAR) of 26.1% and Cost to Income ratio of 42.6%. , its Return on Equity (ROAE) of 26.0%, Return on Assets (ROAA) of 4.3%, and Cost to Income ratio of 42.6%. remain the best in industry . . .
This is in spite of the little setback in the first quarter results in the ongoing 2021 financial year . The bank interest income was down fromN75,360 billions to N55,128billions , a 26% decline ; profit before tax ,slipped by 7% fromN58,204billions and profit after tax dropped by 9% from N50,607billions to N45,646billion
Commenting further on the financial results, Mr. Segun Agbaje, said; "We have started off the 2021 financial year on a fair footing, and our first-quarter results demonstrate our ability to continue delivering strong and sustainable returns, despite the macroeconomic uncertainties that persist in our business environment."
He added that; "Looking forward, we are optimistic about the long-term value that we will continue to create as an organization. We strongly believe that our new growth strategy, together with the enduring loyalty of our customers, the hard work and dedication of our staff and the unwavering support we continue to enjoy from our shareholders, will enable us drive and deliver best-in-class financial solutions for people, businesses and communities across Africa and beyond."
The above optimism may not be farfetched Despite the impact of the deleterious environment on its first quarter results with the above resources highlighted by its CEO the bank still maintained its competitive edge and, no doubt , still has the joker that sustains its leadership.
Over the past 5 years its historical annual earnings growth rate is 10.4% .GUARANTY's current net profit margins is 51.2% ; although these are lower than last year 53.3% , they remain the best among its peers However , one strong attitude of the management of this bank is that it never rests on its past laurels . To behave otherwise may be dangerous . . this is because competitiveness" is a growth industry and In the battle for the future, lethargy, convention, myopia, and elitism are much more real and much more substantial enemies than the "unfair" practices
GTB always reaffirms its position as one of the best managed financial institutions in Africa. Guaranty Trust Bank's balance sheet remained well structured and diversified with total assets and Shareholders' Funds closing at ₦4.993trillion and ₦837.2billion respectively. Full Impact Capital Adequacy Ratio (CAR) remained very strong, closing at 26.1%, while Asset quality was sustained as NPL ratio and Cost of Risk (COR) closed at 6.1% (Bank: 5.6%) and 0.11% (Bank: 0.02%) in March . Banking industry insiders say this is a reflection of the quality of past decisions .
Its high profile profitability and efficiency continue to boost and deliver competitive valuation multiples. Though its share price is currently below its fair value making it to selling at a discount , discerning investors appraising its future business results are very optimistic believing the bank market value will soon exceed the book value of its equity.
. Even some high profile financial analysts, both foreign and local , are not pessimistic either .Proshare Nigeria , a high profile financial firm , noted its analysis of GTB thus : "At current levels, we see an upside potential c.27% on the shares. Consequently, we keep our Outperform rating". Despite its desire to increase the risk-free-rate driving its DDM valuation by 150bps to 12.5% to reflect the uptick in government bond yields the financial firm new price target for GTB is NGN39.6 .. Another financial firm , Simply Wall St , based in South Wales , also noted that GTB at its current N28.9 is trading below its estimate of fair value . "GUARANTY is trading below our fair value" , the firm noted .
Last week its market value by capitalization was ₦650.3b .Guaranty Trust Bank's share price performed excellently over time driven by strong fundamentals and valuation multiples and analysts believe it will soon rebound in spite macroeconomic headwinds
GUARANTY is not significantly more volatile than the rest of NG stocks over the past 3 months, typically moving +/- 5% a week. .Its weekly volatility (5%) has been stable over the past year.
Its market performance is among the best among its peers .The bank's share price delivered a capital gain of 20.4% in the past one year ; it matched the industry average which returned 21% over the past year.
The bank's dividend yield, its reliability and sustainability is a major driving force behind its share strong value among its peers . . Its one year dividend return was 32.8% while its five years return was 111.1% making to over performed both the industry and market averages
GUARANTY's dividend yield of 10.38% is higher than the bottom 25% of dividend payers in the market (3.78%). Its dividend (10.38%) is in the top 25% of dividend payers in the NG market (7.86%)
GUARANTY's dividend payments have been stable in the past 10 years while its payments have increased over the past 10 years. At its payout ratio of ( 43.2% , Guaranty 's dividend payments are well covered by earnings.
Based on the company's past and future earnings as well as its growth rate the market is ,no doubt , willing to pay more for its stock Investors often look at this ratio as it gives a good sense of the value of the company, and helps them analyse how much they should pay for a stock based on its current earnings. GUARANTY is poor value based on its PE Ratio (4.2x) compared to the NG Banks industry average (4x). GUARANTY is good value based on its PE Ratio (4.2x) compared to the NG market (7.7x).
GUARANTY is good value based on its PEG Ratio (0.3x)
Price to Book Ratio
GUARANTY is overvalued based on its PB Ratio (0.8x) compared to the NG Banks industry average (0.4x).
GT Bank's Q1 '21 PBT shows a negative surprise in funding income. The negative surprise was underscored by lower asset yields derived from rolled-over investments, particularly those on investment securities classified as fair value through other comprehensive income (FVOCI). By way of context, the implied yield based on interest on investment securities at FVOCI was c.2% compared with 11.9% for Q1 '20.
As such, GT Bank's net interest margin (NIM) contracted to c.6.96% – the lowest in recent times – from c.9.89% in Q1 '20 "we expect the elevated yield environment to bode well for NIMs, particularly in H2 '21f. , we now expect GT Bank to deliver PBT growth of 3% y/y to NGN245bn, slightly ahead of management's NGN243bn guidance. ,Proshare noted in its analysis
Renowned for its forward-thinking approach to financial services and customer engagement it remains a long-term value organization. Its new growth strategy together with the enduring loyalty of its customers, the hard work and dedication of its staff and the unwavering support it enjoys from its shareholders have all enabled it to drive and deliver best-in-class financial solutions for people, businesses and communities across Africa and beyond.
With low Assets to Equity ratio at 6x , liabilities of 89% made up of primarily of low risk sources of funding., an appropriate level of Loans to Assets ratio (33%).
Loans to Deposits ratio (44%) which is appropriate., Agbaje led management has built and sustained a well run institution that has continued to create values of world class ratings .
,