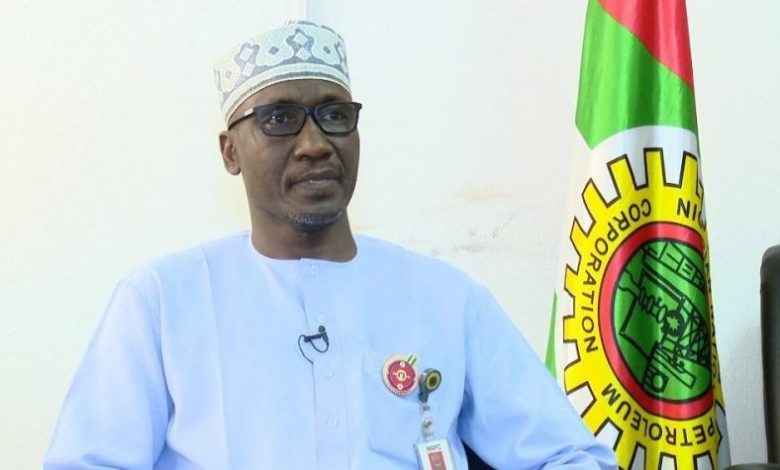 Oil prices have surged beyond the $80pb ceiling (a 7-year high) on rising energy demand in response to the post-pandemic economic recovery in China and other major economies across the world. However, global supply chain constraints mean that energy supply is unable to rise as quickly and match the rise in demand. With winter on the horizon, energy demand is expected to rise even further with major consequences for electricity, gasoline and LPG prices across the world (which have already spiked), leaving many countries in search for cheaper alternatives. While the global energy market is grappling with a perfect storm, oil producers like Nigeria are grappling with higher petrol subsidy payments amid the dire need to raise revenues or at least block leakages.
Subsidies…Done with at long last?
A breakdown of Nigeria's 2022 budget reveals (by their absence) the elimination of regressive subsidies on petrol and electricity as part of efforts aimed at addressing revenue leakages and improving remittances to the government. Fuel subsidy payments have been a major drag on public finance in Nigeria and have been estimated at just under N1trn in the first eight months of 2021. Its removal will free up funds (at the 3 tiers of government) which could be diverted to plug Nigeria's gaping infrastructure gap. However, the consequent rise in fuel prices and its ripple effect on logistics costs could be damaging – both economically and politically. Its removal is also crucial to the liberalization of the downstream sector of Nigeria's petroleum industry and the establishment of a new profit-oriented national oil company, NNPC Ltd, as is currently contained in the Petroleum Industry Act (PIA) which was signed into law in August. The transition of NNPC Ltd's (which currently bears the weight of the subsidy) to a commercial entity hinges crucially on a shift to market-pricing.
NNPC ltd will be incorporated and will employ the use of Incorporated Joint Ventures (IJVs) to fund its operations. This would mean the elimination of the Federal Government Cash Call obligations. According to the NNPC, the FGs cash call arrears are currently estimated at $1.46bn after a negotiated repayment of $3.22bn so far. In 2016, the state oil company agreed to a cash call repayment plan with its JV partners to offset its arrears over a five-year period following years of consistently failing to meet its obligations, leading to rising indebtedness. This move helps to derisk the sector and boost investor confidence while also creating financing opportunities for private sector lenders.
PIA – Not Without its Snags
The PIA, as currently configured, is huge in its significance and explicit in its intent to drive investment and competitiveness in Nigeria's oil industry. It introduces a more progressive fiscal structure, with an emphasis on royalties over profits. Nonetheless, some of the Act's provisions are still major sources of acrimony and could present significant challenges if not amended. Certain sections of the law requires that 3% of oil companies' budgets be allocated to Host Community development (down from 10% demanded) while 10% of rents on oil prospecting and oil mining licenses in addition to 30% of the profits from the state oil company – NNPC – be allocated to a Frontier fund, targeted at oil prospecting
Host community, Militancy and the Treats to Stability
The Host Community Development (HCD) is vital to stability in the oil producing communities. In 2016, Nigeria entered a recession which was triggered by an oil price shock, an oil production shock and compounded by policy response that was belated, sluggish and incomplete. Nigeria's oil production shock was a result of incessant attacks by militants (Niger Delta Avengers) on oil facilities causing output to plunge to 1.5mbpd. Nigeria's oil production, while limited by its OPEC quota, hinges crucially on huge investments by private and mostly International Oil Companies (IOCs). As the events of 2016 in the creeks of the Niger Delta clearly established, peace, security and stability remain a primary consideration of the IOCs. Its mitigation has led to a significant rise in the average cost of producing a barrel of oil (between $21 – $30 per barrel) – the highest unit cost of production globally.
While the HCD trust is aimed at promoting a peaceful co-existence between oil companies and their host communities, its reduction to 3% could be perceived as a major injustice and trigger a renewal of hostilities by militants, thereby compromising the relative peace and security that currently exists in the region. Shell has outlined its plans to divest from such assets as it recalibrates its global strategy with a renewed focus on green energy. Other IOCs are likely to follow suit, leaving domestic oil companies who are unlikely to have the capacity to match the investingpower of the outgoing IOCs. As a result, Nigerian oil output is likely to remain below 2011-14 highs of 2mbpd.
Frontier fund – is the Gamble worth it?
The Frontier Exploration fund, estimated at about $275mn-$300mn annually, is to be funded by 10% rents on licenses and leases in addition to 30% of NNPC profits. The creation of this fund implies that revenues that would previously have been remitted by the NNPC to the Federation Account Allocation Committee (FAAC), to be shared by the three tiers of government, would now be diverted to the frontier fund which gives little to no guarantee of future returns. This is particularly worrying for state governments' finances, and they have been vocal about the clause. Allocating this much to frontier exploration is particularly curious especially as it comes at a time when there is an accelerated shift away from the use of fossil fuels and towards renewable sources of energy globally.
In addition, oil finds in some northern frontier basins could have little commercial value, considering elevated costs attached to a lack of infrastructure and a high degree of insecurity. NNPC limited is likely to be listed on the stock exchange, making it more efficient, transparent and competitive. In the event of this, the allocation of 30% to the frontier fund could undermine NNPC Ltd's valuation.
The revamping of the refineries along with the expected output from the Dangote refinery could push Nigeria to oil hub status in the west African subregional market. This will ease pressure on Nigeria's external balance and the naira during the middle of the forecast period. However, Dangote and NNPC Ltd are likely to need a minimum of $10bn- $20bn of pipeline infrastructure across West Africa and Nigeria. This, in our opinion, is a much more viable investment which will support output rather than gambling on oil exploration with the frontier fund.
ADAPTED FROM PROSHARE NIGERIA