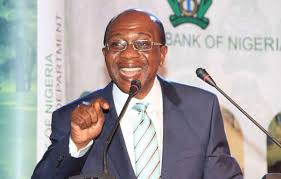 A Business Day report says Business leaders and investors are facing an unprecedented level of FX scarcity with the contribution of FX from official sources down to as low as 23% of their total FX demand. In many cases, the blended FX rate is as high as N430/US$. In the last few months, the worsening FX situation has widened the gap between the official rates and the parallel market rate and the scarcity is feeding into higher prices of goods.
The outbreak of the coronavirus has significantly impacted manufacturing and other businesses activities within the country. Vast majority of Nigerian manufacturers rely on several raw materials from China and Europe. Apart from the fact that the ability to get supplies was significantly disrupted by the pandemic, the scarcity of FX remains a big problem for many manufacturers. The CBN earlier this year noted that the country's available foreign exchange will be devoted to to strategic imports or to service obligations that are a priority. From media reports however, it appears a high percentage of dollar demands are not met from official sources.
Foreign currency constraints, devaluation, and shrinking disposable incomes are all factors that significantly strain the performance of businesses in Nigeria. The scarcity of foreign exchange from the official window compels manufacturers and other businesses to source funds from the black market, which trades at a significant premium to the I&E window, in order to sustain their business operations. Clearly, the obvious solution would be for these manufacturers and businesses to pass on these cost increases to consumers by increasing prices. However, increasing prices comes at a huge cost to volumes for goods which have relatively elastic demand and current economic pressures are pushing more goods into that category.
Turnover at the I&E window has thinned significantly when compared to the first 3 months of the year and the onset of Christmas festivities appears to have spiked demand for FX. Speculative activities also appear to be worsening the current situation. The CBN in a bid to ease pressure at the parallel market came up with a new policy to allow Nigerians to withdraw remittances in either naira or dollars. While this provided very minimal respite, FX pressures still persist.