Leaders
FIDELITY BANK's SUBORDINATED BOND : A TIER 1 ASPIRATION AGENDA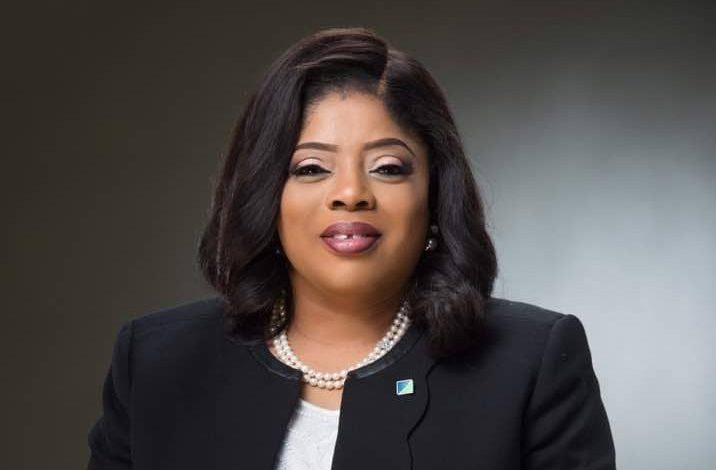 Fidelity Bank , a full-fledged commercial bank , is focused on select niche corporate banking sectors as well as Micro Small and Medium Enterprises (MSMEs) ; in recent times , the bank has won accolades as the Best SME Friendly Bank, Best in Mobile Banking and the Most Improved Corporate/Investment Bank among several industry awards and recognition. In spite the above feat , the bank is not resting on its laurels
 The reason behind this is not far to seek .  The  bank's   CEO, Mrs. Nneka Onyeali-Ikpe  from all indications is one of those CEOs  not content to follow, who desire to rewrite the rules of the game ,unafraid of orthodoxy, more inclined to build than to cut , more  concerned to make the difference than making career and absolutely committed to staking out the future first
In December, the bank had announced plans to issue fixed income securities with 10-year tenor to support the growth and development of Small Medium Enterprises (SMEs), Retail Business as well as its technology infrastructure. The bank conducted the debt issuance under its registered N100 billion bond issuance programme. This initiative is sure to boost revenue and deliver market share to it than before . To drive this ambition and translate it to reality , Fidelity Bank Plc has successfully issued 10 years N41.21 billion in fixed rate unsecured subordinated bond at a 8.5 percent coupon rate due in 2031. The bond issuance which was fully subscribed given that total investor interest and commitments in the bonds were N56.6 billion, adds to the impressive portfolio of landmark transactions structured by the bank, and underscores its capacity to successfully execute debt capital market transactions. The transaction is a landmark achievement in the Nigerian domestic debt market for being the largest corporate bonds ever issued by a Nigerian Bank including the deposit money banks and merchant banks .
The resounding success registered in the exercise is natural. Like the saying : ''a good product sells itself". Fidelity Bank continues to reinvent itself with unmatched creativity ,uncommon innovation ,and exceptional team work that bring out the best in its management and members of its staff. In her comments, Fidelity Bank CEO, Mrs. Nneka Onyeali-Ikpe noted that proceeds from the transaction would be utilised to support growth in the issuer's risk assets in SME and retail business as well as investments in technology & retail infrastructure. This, Onyeali-Ikpe added is in line with the bank's Tier I aspirations. According to her, our business fundamentals have remained strong despite the challenging economic environment occasioned by the coronavirus pandemic and the attendant recession.
"The successful bond issuance highlights the confidence in the Fidelity brand, as well as our capability to expand our funding sources, and deliver innovative financial services to our esteemed customers", she added.
Speaking on the significance and success of the bond issuance, Fidelity Bank Chairman, Mustapha Chike-Obi said that the bond issuance further demonstrates our confidence in Nigeria's debt market. "It also validates the continued investor confidence in our corporate strategy and aspirations, strong corporate governance structure and solid and stable executive management team with robust history of superior financial performance and returns", Obi explained.
The   financial industry is currently battling   with the tides of technological, demographic, and regulatory change .  When buffeted by  above forces only few firms  could be  in control  of  their own destiny. The foundation of the past is  shaken and fractured  , the industrial terrain  is changing   shape  faster  than  some  top management teams   could refashion  the   basic beliefs and assumptions on  which markets  to serve ,which technologies  to  master ,which customers to serve and how to get the best out of employees.
For Fidelity Bank Plc , there is no cause for alarm. The bank's CEO, Mrs. Nneka Onyeali-Ikpe, is no doubt proving to be in charge of her company's destiny . With a clear and compelling view of corporate direction, in less than three months in the mantle leadership , she is justifying the knowledge and experience that positions her in the corporate pecking order . She is not only interested in protecting the past but creating the future , not ready to take industry structure as a given but challenging the prevailing conventions , spending less time worrying about how to position the firm in existing competitive space and more time creating fundamentally new competitive space and her goal is to deliver service with world class technology .
The rationale behind her new initiatives may not be farfetched : any company that cannot imagine the future wont be around to enjoy it . To translate this to reality , her mission is to overcome resource disadvantages and build positions of leadership , escape the curse of success and rebuild industry leadership in digital banking and SME . .
. The changing  industry dynamics  is the rationale behind this move and the goal is to boost revenue and gain market share .   The banking sector is creatively improvising to pull the informal sector into a banking payment and settlement loop by the promotion of agency banking in communities that do not have   . Digital banking will increasingly thrive in local cities but informal businesses on the fringes of urban economies will adopt new technology  .   Digital banking services will increase as more people go online to initiate and complete financial transactions, but the less fanciful services of banks must equally be addressed. .
Moreover, banks will have to cope with a new customer environment defined by less physical interaction, more demanding digital user experience and interaction and greater fluidity in consumer loyalty as millennial begin to become a larger segment of bank's customer base, even though they may not constitute the largest demography by nominal deposit value.
The growth of generation Z and Y and their digital competence would gradually change the state of engagement between banks and customers. . In a bid to enhance consumer satisfaction most banks would need to shift towards the use of artificial intelligence (AI) and other digital channels , a trend that is becoming increasingly apparent and is reflected in the rapid rise in the banking sector e-banking incomes .
Banks who are quick to adopt new technology will capture a greater share of the market. Sector analysts note that banks able to satisfy emerging and prospective consumer needs would record an increase in their market share and will most likely witness a quick rebound in their profits..
.
Superior returns delivered by Fidelity Bank over years are no accident but the result of focus and discipline on how the bank harnessed the potential of its balance sheet, it's strategic cost containment initiatives; focused attention to chosen business segments and determined execution of its retail and digital banking strategy.
In line with its digitization drive, the management has vowed to continue to push for the adoption and migration of customers to its digital platforms and increase its retail banking market share through innovative products and services. ''Leveraging on our robust electronic banking processes and products we will continue to deepen our play in the retail and commercial markets, Small AND Medium Scale Enterprises (SMEs) sectors" , the bank noted .
Indeed to remain competitive in Nigeria's financial services industry, Fidelity Bank is taking advantage of digital technologies to evolve into an inclusive lender and a dominant player offering innovative solutions well beyond mundane banking services. As a reputable lender that places customers' needs at the heart of its business, the Bank has continued to expand its service channels through the provision of best-in-class electronic banking offerings.
According to sources within the bank, these solutions are tailored specifically to meet and exceed the aspirations of the Bank's customers. The Bank had unveiled the new Fidelity Online, a more advanced and user friendly online banking platform than the previous one, the upgrade which incorporates a new look and additional functionalities to make financial service activities easier and faster for an unmatched customer experience.
With its new responsive design and rich capabilities, customers can conveniently carry out transaction on computers and mobile device without a token. Some of the innovative features on this platform include: fingerprint (biometric) authentication, single sign on for both web and mobile app, customizable user profiles, ability to set transaction limit, amongst others.
Speaking on the development, Fidelity Bank Plc's Chief Operations and Information Officer, Gbolahan Joshua said the new online banking platform was indicative of the Bank's unwavering commitment to superior customer service delivery. "Fidelity Online Banking offers you a world of endless possibilities. Where you manage your accounts on –the – go with 24/7 access to features that make your banking experience easier, faster and much more fun" Joshua explained.
Whilst maintaining that the new service is a clear demonstration of the Bank's resolve to meet the financial inclusion mandates of the Central Bank of Nigeria (CBN), Joshua pointed out that a growing number of Nigerians were moving from the banking halls to mobile phones or tablets to conduct their day-to –day banking transactions.
He noted that the platform assures customers of a seamless and secure banking with its fingerprint (biometric) authentication service. "The most interesting part is that you do not need a token to carry out some transactions. Customers on Fidelity Online banking can transact up to N 200,000 daily with just a 4-digit PIN", he stated.
Comenting on an earlier performance by the bank, some analysts have given credit to the bank's digital banking strategy, crediting it for much of its success, saying that "the Bank's efforts at driving its digital banking strategy is paying off".
To attain  leadership,   a firm must not  fail  to  prove  its capacity of reinventing its industry;  and    to   rebuild    leadership,    it must have the capacity of regenerating its core strategies .   Fidelity Bank Plc  bank has continued     to   amaze the customers by anticipating and fulfilling their unarticulated needs , to out-think   and out-imagine   its  competitors  and to actively shape the emergence of that future industry structure to  its  own advantage 
.
.