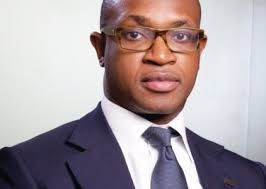 FCMB's current strategy centres on a bold digital transformation initiative incorporating the different business verticals into an integrated full-service ecosystem. Successful implementation is hinged on the deployment of cloud-based services: 1) a borderless banking platform focused on the African diaspora, likely to be earnings accretive as from 2024, and 2) a proprietary banking-as-a-service (BaaS) suite, expected in H1'23, to fuse the Group's non-banking products and services into a one-stop shop for optimal cross-selling.
A keen assessment depicts FCMB's customer acquisition trend moving by CAGR of c.3.9% since Q3'21, primarily propelled by the pacy adoption of its digital channels and consumer lending products. Analysts posit that this acceleration in customer base, combined with the increasing AUMs, could potentially elicit some accretive passthrough to NIR. In FY'23, they believe the Group's mettle for sustainable earnings will be tested against its capacity to sustain lowering funding costs and improving asset quality. To the former, our assessment shows that despite the bank's c.30% exposure to expensive deposits, its cost-of-funds (CoF) have moderated slowed since Q4'21, allowing for NIM expansion.
On the latter, while analysts note the credit impairment risks to the bank's aggressive retail loan growth strategy (9M cost of risk at 1.8% vs 1.0% in FY'21), they are encouraged by the improvement in digital lending contribution to digital revenues to 62.0% (digital revenues account for c.14.0% of gross earnings). In our view, the pace of growth in digital business is a reflection of the bank's strategy to pursue digital as a means of cushioning potential pressures from fund-based income.
Lastly, they assess the bank's audited CAR of 16.7% (vs regulatory minimum of 15.0%) as sufficient under the current BASEL II/III transitory regime. Nonetheless, given the apparent shift to the more elaborate Basel III era with an estimated regulatory threshold of 16.0%, we posit that additional capital buffers may be required. However, capital raising could be frustrated by headline apathy to equities even as the high-yield environment poses a strong headwind to debt issuance considerations. they adjust our 12-month target price to N3.96 to account for the material improvement in average NIM (7.6%) across our 5-year forecast horizon (vs previous 5-year average of 7.2%), and a potential doubling of ROE from 8.1% to 15.6%. However, given the recent rally in price, our new TP translates to a 1.5% downside to a ref price of N4.02. Hence, they rate the counter a SELL.0.600.801.001.201.40Ja n-22Apr-22Jul-22Oct-22Jan-23ASIFCMB
SELL
Target Price:N3.96
Ref Price: N4.02
Upside/(Downside):-1.5%
Market DataFCMBMarket
Cap (N'bn)79.60
Last close price (N)4.02
52-week high-low price (N)4.11/2.88
Avg 3M daily volume (mn)