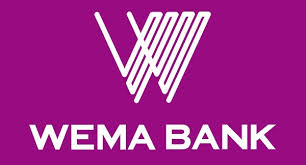 Wema Bank's customer deposits is set for further boost following the recent N1 million challenge by popular Nigerian Afrobeats megastar, David Adedeji Adeleke (a.k.a Davido, a.k.a O.B.O). The bank's recent financial statement for Q3 2021 shows that its customer deposits increased by 9.3% to N879.82 billion from N804.87 billion recorded as of the beginning of the year.
Just as the bank increased its customer deposits, it was able to boost loans in the same period to N397.28 billion, leaving its loan-to-deposit ratio at 45%.
Meanwhile, it's been over 24 hours since the 'FEM!' crooner, through his Instagram handle, tapped his friends and fans to donate N1 million each into his newly opened Wema Bank ALAT account for his birthday. Since the message went viral on social media, no less than N170 million has graced the Wema Bank account with more cash rolling in still.
The multi-award-winning 29-year-old songster has since kept his fans spellbound and glued to his social media handles as he provides jaw-dropping updates on what appears to be a fierce contest to make the cut of A-listers throwing in the millions to support their beloved entertainer. Bigshots like billionaire businessman, Femi Otedola; hit music producer, Don Jazzy; Falz d' bad guy; and King Elegushi are some of the prominent names on the elite list of donors. Not to be outdone, other celebrities have also jumped into the frenzy and begun their own 'challenge.'
How this affects Wema Bank
In a subtle but profound public relation stunt for Wema Bank, O.B.O (an acronym for 'omo baba olowo,' a Yoruba phrase for 'son of a rich man') used his newly opened ALAT account for the challenge; a masterstroke that not only pulls mega funds into the account but also strategically targets younger members of society who may not have otherwise given Wema Bank a second thought when considering options for financial institutions to bank with, especially in an era where fintechs like Kuda Bank are rapidly decimating the customer base of traditional banks.
Broadly speaking, this single move by Davido just might see Wema Bank pull in not only thousands of new customers but also record a sharp rise in deposits.
Since the launch of ALAT, a digital banking service in 2017, Wema Bank's customer deposit has almost tripled from N245.46 billion recorded as of the end of 2017 to N879.82 billion. This represents an increase of 246% in a little less than 4 years.
The bank boasts that with the ALAT app, account opening/sign-up can be done in about five minutes from a mobile phone or personal computer, something that resonates well with members of Davido's generation, who are likely the main target of what could as well be a carefully disguised marketing campaign. According to the bank, account holders can also enjoy a simple automated savings plan that will see them earn 10% annual interest. Expectedly, Wema Bank is cashing in on the publicity generated and leveraging Davido's account to further promote their brand with an interesting insignia that reads: "Na Bank, wey Davido dey use I wan dey use now," posted on the singer's Instagram status.
What this means
Considering the level of influence Davido has on the Nigerian populace, with over 21.9 million followers on Instagram, we are likely to see an uptick in the number of people using Wema Bank by the end of the year.
ADAPTED FROM NAIRAMETRICS