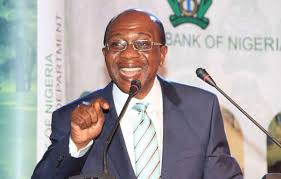 The banned betting and gaming companies have received a temporary relief as they have been allowed to access their accounts for limited purposes.
This is sequel to the instructions from the Central Bank of Nigeriawhich gave the commercial banks the mandate to allow betting and gaming companies suspended earlier in the month to honour withdrawals from their accounts .
This would allow them to pay for winnings, salaries and other overhead expenses.
In the letter addressed to the banks the Central of Nigeria claimed its decision was based pressures for clemency from both the banks and the betting companies who allegedly engaged in foreign exchange infractions. According to the CBN the affected companies explained that the mandate would give them the opportunity to carry their operations and settle their customers and workers ."":""You will recall at the meeting held by Governor of the Central of Bank with your bank and stakeholders of seven betting and gaming companies on September
11,you pleaded for clemency processing some transactions in violation the extant foreign exchange regulations .Similarly, some betting and gaming companies entreated the CBN governor to allow them to discharge their operational expenses " .Consequently, the management of CBN has magnanimously granted your bank the approval to honour instruments presented by the companies provided they are for payment of winnings ,salaries and other operational expenses "