Opinions
Budget and National Strategy: Leverage and Synergy Potentials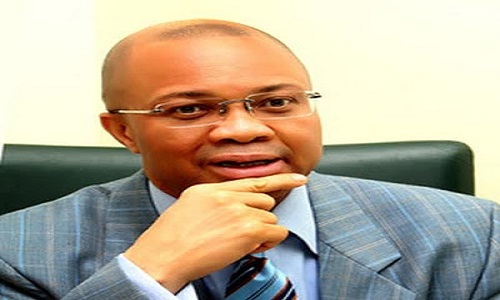 Being a Presentation by Ben Akabueze, DG Budget Office, at Lagos Business School (LBS) Breakfast Club on Wednesday, 3rd February, 2021
Introduction
A public budget is critical to ensure a well-functioning society and a competitive economy.
Through the budget, government provides public goods/services and an environment conducive for businesses to thrive.
Government policies and programmes are implemented through the budget.
Timely approval of the government budget is critical for effective planning by the private sector in the economy; hence the FGN's efforts to sustain the return to a predictable January – December Budget cycle.
The government's budget is a moral document; you can tell who and what a country values by examining its budget.
The 2021 Budget is designed to:
a) Strengthen the macroeconomic environment;
b) Accelerate the economic recovery process;
c) Invest in critical infrastructure, human capital development and enable institutions, especially in key job-creating sectors;
d) Incentivize private sector investment essential to complement plans, policies and programmes; and
e) Enhance social investment programmes to further deepen their impact on the most vulnerable Nigerians.
Key considerations during 2021 Budget preparation:
Global/Domestic socio-economic context;
Government's development priorities, as stated in the Economic Sustainability Plan.
Macroeconomic Framework – assumptions, parameters.
Fiscal projections – oil and non-oil revenues, allocations.
Sustainability of deficit and debt levels.
Impact on people and businesses.
This presentation provides opportunity to:
deepen understanding of the FGN 2021 Budget;
inform the business community of the opportunities for business in the Budget; and
highlight the critical roles of the business community in achieving the objectives of the budget.
Understanding of the FGN's budget is crucial for the private sector to tap into available opportunities and contribute towards achieving the budget's objectives.
Global and Domestic Economic Environment
Global
The global economic environment is expected to improve in spite of the renewed wave and new variants of Covid-19.
The International Monetary Fund (IMF) forecasts 5.5% global economic growth in 2021 after 3.5% decline in 2020.
Sustained non-pharmaceutical Covid-19 containment measures, vaccine availability and improved therapies are expected to enhance global economic activity.
Nigeria
The Nigerian economy is currently in recession following two successive quarters of negative GDP growth (Q2 2020: -6.1%; Q3 2020: -3.62%).

The IMF's latest projection is for the Nigerian economy to grow by 1.5% in 2021;
NBS' projected growth rate, and basis for the 2021 budget, is 3.0%.

Poverty rate is still high; NBS' latest estimate is that 40.1% of the population (82.9 million people) are poor.
High poverty worsened by rising unemployment.
NBS reported an increase in unemployment rate from the 23.1% recorded in Q3 2018 to 27.1% in Q2 2020.
Total number of unemployed people increased from 20.9 million in Q3 2018 to 21.8 million in Q2 2020.
Low skills limit employment opportunities in the formal economy.
The 2021 budget provides for Social Investment Programmes and several youth empowerment schemes in response to the poverty and unemployment issues.
COVID-19 pandemic has worsened the poverty and unemployment situation in Nigeria. As a general rule, pandemics worsen the problem of inequality.
Inflation rose from 12.13% in January 2020 to 15.75% in December 2020; Driven largely by food inflation (itself fueled by structural issues, insecurity and border closure).
The 2021 Budget of Economic Recovery and Resilience encapsulates government's plan to accelerate our economic recovery process, promote social inclusion and strengthen resilience of the economy.
Implementation of the 2021 Budget from January 1 will significantly contribute towards achieving fiscal sustainability and government macro-fiscal and sectoral objectives.
We project the economy to exit recession by Q2 or Q3 2021.
About the Author
Ben Akabueze, Director-General, Budget Office of the Federation, Nigeria Ben has over 23 years' experience in Accounting, Consulting and Banking, and about 12 years in public financial management in a professional career which started at PriceWaterhouse (Chartered Accountants), and spanned Citibank Nigeria, United Bank for Africa and NAL Bank Plc, where he rose to the position of Managing Director/Chief Executive (2000-2005). He served as Lagos State Commissioner for Economic Planning & Budget from January 2007 till May 2015, having first been appointed by Governor Tinubu and then re-appointed for two terms by Governor Fashola.