Opinions
BETWEEN OLUWO AND THE KINGMAKERS'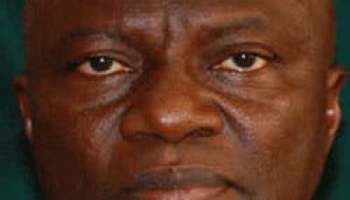 BY LAI OLORODE
Certainly, Iwo has been embroiled in controversies for a couple of years and particularly since the ascension of Oba Abdurosheed Adewale Akanbi to the throne of his forefathers. It must, however, be understood that this is not peculiar to the Oluwo's Palace. This seems to be the case when young men ascends thrones. There are positive aspects of youthful exuberance and social adventurism.
Traditionalist will sure have nostalgic feelings about what modernity had made of royalty. Price Charles would never be a replica of Queen Elizabeth. I also feel the pains that this era had triggered but am l not helpless to some extent?
I have no doubt that all those who are involved in this saga and particularly the chiefs are peace loving and Iwoland 's development is dear to them as it is to Oluwo. There is no doubt that Oluwo and some of his chiefs are poles apart when it comes to communication and life outlook. Efforts are being made by some of us as concerned citizens of Iwo to bridge and narrow evident communication void between the Palace and the chiefs. I had met some of the aggrieved chiefs and I had communicated the chiefs grievances to the palace. All the princes in Iwo had stepped into the matter including the Iyalaje of Iwo, Chief Funlayo Jabaru, Princess Atoke Ajagbe (new Lamuye) and other notables.
My passionate appeal for caution is to all parties connected to this feud either directly or otherwise to sheath their swords and give peace a chance. Under conditions of conflicts peace and development becomes unattainable. There isn't any doubt that lessons would be learnt by both parties on how best to administer a town of the size of of Iwo without being loud. It is never late to seek the path of conflict that does not involve government. Informal methods of resolving conflicts are far richer, cheaper, enduring as they produce no victor nor vanquished. As Iwoland craves for more patronage by governments at all levels, we must never abandon the path of civility, peace nor allow ourselves to be canon fodders or sacrificial lamps. Our approach to resolving differences must be exhaustive.
I wish to thank Governor Isiaka Oyetola of Osun state for his maturity in handling chieftaincy matters and the Attorney General and Commissioner for Justice in Osun state, Mr. Ayo Akande for his wisdom in deploying rationality and logic in respect of matters before him.