Leaders
BATTLES OF THE PIPELINE VANDALS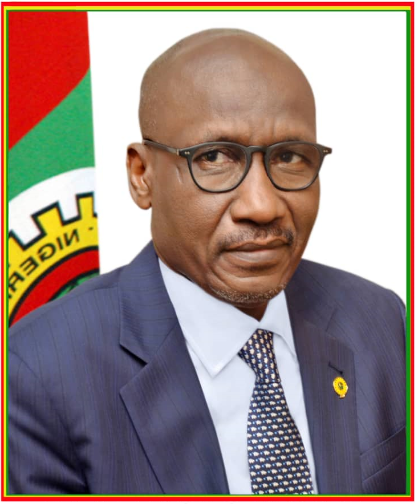 NNPC GMD boosts production, distribution and sales of oil and gas resources as he battles pipeline vandals
In a bid to secure and reposition the Nigerian National Petroleum Corporation, (NNPC) the Group Managing Director, Mallam Mele Kyari is currently confronting pipeline vandals and other saboteurs head on.
Kyari who is fighting on all fronts to protect the corporation and its many endangered assets and critical infrastructure across Nigeria has a mission. He is desirous of returning the national oil and gas company to the good old days and he believes the only way is by boosting production and increasing revenue. But this can only be possible if pipelines are safe.
The GMD decried the activities of these criminals whose illegal and unpatriotic activities undermine the efforts of government in the oil and gas sector. So, he wants to see an end to this circle of wanton destruction and death which follows every act of vandalism. He warned that hard times await anyone who goes near the corporation's oil infrastructure anywhere or at any time in Nigeria.
According to him, apart from other measures which are already yielding dividends in this war against pipeline vandalism, NNPC is also deploying technology like the soon to be operational Horizontal Directional Drilling Technology (HDDT). The HDD technology is a major remedy, once installed; it will make it difficult for vandals to damage the pipelines.
"We are having a syndicated approach to the pipeline challenge. First, there is the security aspect of it, over which we are getting the optimum support and cooperation of the entire security network spearheaded by the Chief of Defence Staff. This is working already. Another is at the level of the National Assembly which has stepped into this, with an Ad hoc Committee working on how to assist us to stem the menace of pipeline vandalism and crude oil theft", he said.
Kyari added that Chief Timipre Sylva, Minister of State for Petroleum Resources is already engaging stakeholders to bring about a positive change. This is in addition to President Muhammadu Buhari's efforts and resolve to treat pipeline vandalism as a national emergency. The group GMD also harped on the economic implications and the consequences of vandalism which include but not limited to explosions, displacements, deaths, pressure on road infrastructure, unemployment and loss of revenue. He revealed that most NNPC depots are inactive because of the criminal activities of pipeline vandals. He disclosed further that if the depots were allowed to function as designed by the corporation, the embarrassing queues and regular congestion by tankers other trucks at Apapa Port would not have occurred in the first place.
However, at the community level, there are signs that this war against pipeline vandalism will be worn in no distant time. Already, there is a groundswell of support from traditional rulers, community leaders, common Nigerians and other stakeholders who are working hard to secure our pipelines. Going forward, we shall continue our enlightenment campaign about government properties and the fact that they belong to all of us. We are also maximizing our potentials and goodwill from ordinary Nigerians who want nothing but the best for our great country.