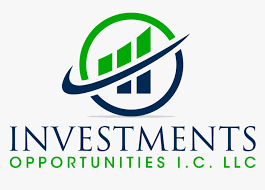 Living in a metropolitan city in Nigeria has certain inevitabilities: traffic jams, loud music, and affordable homeownership scheme adverts almost everywhere you turn. From radio jingles to screaming billboard adverts, social media, blogs, and the subtle flyers; you are greeted with a plethora of affordable homeownership deals every day.
The question is if these deals were truly deals, why does Nigeria still grapple with a huge housing gap? In fact, why are most middle-income professionals still living in rented apartments? You guessed right; most housing schemes currently available are not really affordable. They look like what you can buy until you really sit down to do a financial analysis.
For example, an average 3 Bedroom on the Lekki-Epe axis is currently going for between 20 and 30 million naira – depending on whom you are buying from and the scope of finishing. What is generally prevalent is an expectation of a down payment of between one and three million naira and balance paid over 18 to 24 months. Averagely, if you buy into any of these schemes, you will be paying about N750,000 monthly to own a home in 24 months.
In an economy with inflation perpetually in double digits and where middle-income earners are generally considered people who earn between N200,000 – N500,000 monthly, how is N750,000 monthly homeownership scheme affordable?
So on the surface, except you have some extra savings somewhere, your current earning may not be enough to buy a home in Lagos – in the face of other responsibilities you have to bear.
But how can you begin your homeownership journey and still have the capacity to take care of other personal, professional, and family responsibilities? Here are three ways:
1. Look for Schemes with the Right Housing Finance
It is true that the housing finance market in Nigeria is still largely under-developed. But if you look well, you might be able to find schemes like the Green Park Homes Scheme that guarantees access to up to 15 million naira mortgage at an unbeatable interest of 6%, payable over up to 25 years – depending on your age.
2. Buy only from Developers with Pedigree
By now we don't need to say much about the fact that a lot of companies are posing as a Real Estate Development company. But a developer like Alpha Mead Development company gives you peace of mind on things like quality, delivery timeline, space, and a living environment that you will be proud of and which will appreciate better than others. AMDC is not only Nigeria's first and only Real Estate Development Company certified to international standards, but it is also a sister company to Alpha Mead Facilities – Africa's leading facilities management company with presence across 11 African countries.
3. Take a Long Term Approach to Home Ownership
Don't be caught procrastinating because you're comparing a housing scheme such as Green Park Estate to others in its class. Let's help you out with the answer; you can afford Green Park Homes almost immediately with your current earning, but you will need to increase your current earning to buy into other schemes. So long as you can have a long term approach to homeownership, you can get your foot in the door today.