News
2021: Nigeria Needs To Insulate Economy From External Shocks – Emefiele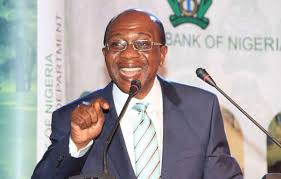 In the year 2021, Nigeria must insulate its economy from external shocks through effective diversification policies from crude oil dependency. The Governor of the Central Bank of Nigeria Mr. Godwin Emefiele, CON made this point at the 55th edition of the annual bankers' awards dinner of the Chartered Institute of Bankers In Nigeria, CIBN in Lagos.
Mr. Emefiele in his address at the event said the focus of CBN will be in strengthening 'Development Financing' activities, which will be geared towards stimulating the economy and supporting the recovery to growth.
According to the CBN Governor, the Nigerian Economy is expected to emerge from recession by Q1, 2021 while growth for the year is projected to close at 2.01%.
For the rising tide in inflation which is currently over 14% the special guest of honour informed the banking and financial market community that it should moderate by H1, 2021.
He encouraged the banks to continue to play the intermediation role of supporting the real sector of the economy by addressing key sectors such as the agriculture sector value chain (storage facilities, logistics, technology platforms), Information & Communications Technology (ICT) and Infrastructure financing.
Speaking further he assured the audience that the monetary and fiscal authorities were committed to policies that would build a strong and virile economy.
In the area of foreign exchange management, he said the CBN continues to favour a gradual liberalization of the FX Market in line with global best practices.
"This period reinforces the need to build a more resilient system that can support its local production capacity. It is a time for Nigeria to stand tall and be counted as a resilient economy" he said.
According to him, the interventions of the CBN amounted to 3.5% of the nation's GDP, but the authorities were committed to putting in more effort at improving the economy.
President of the Chartered Institute of Bankers Nigeria (CIBN), Mr. Bayo Olugbemi, FCIB, described the annual dinner as an opportunity for the banking and finance community to interact, share ideas and get the clear direction of the monetary policy from the CBN Governor.
Mr. Olugbemi commended President Muhammadu Buhari, GCFR, for giving his assent to the BOFIA Act 2020.
He commended Mr. Abubakar Suleiman, CEO of Sterling Bank, and Chairman of the 2020 Bankers Dinner Committee for organizing a successful event.
Lagos State Governor in his remarks thanked the financial market community for the support provided to Nigeria's economy over the years. Following the violence that marred the peaceful EndSARS protests, he reassured the banking community of the commitment of the state government to protect their assets and investments.
The Governor solicited the support of the Lagos State government's drive for a robust ICT infrastructure, a strong agriculture value chain and a dynamic transportation system especially its rail development.