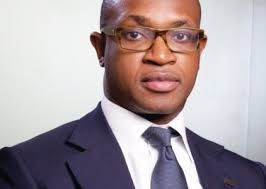 One of the biggest lessons taught by Author, Jack Canfield in his book, The Power of Focus is "Keep your promises". According to him, "If you do, make sure you promote that fact". First City Monument Bank (FCMB) Limited is in the Business of keeping their word . FCMB promises to be the leading integrated financial services platform with over 25 million active customers; it promises to be empower its customers to have confidence in realizing their dreams. Also, as a bank that promises to be customer focused its actions and initiatives are ,no doubt , driven by the voice of its of the customer just as it has remained proactive towards its customers' needs.
FCMB has kept its promises and one of these is in digital banking ;without a doubt, keeping promises in e-banking has taken the bank very far under the leadership of Ladi Balogun ; it is no secret that it strives to save customers' time and increase their prosperity,
Although Balogun's focus has been corporate banking, Commercial banking and the Small and Medium Scale Enterprises segments of the banking business, however , his focus on leveraging the value from retail and digital banking has announced the bank's special skill deploying technology than other banks in Nigeria . In this new race , FCMB ,no doubt , is redefining e-banking for excellence The rewards have been quite handsome ;its e-banking as a proportion of its gross earnings at 12.31% delivered the biggest contribution in 2021 in the industry in Nigeria
FCMB's drive towards digital banking may not be farfetched.The digital onslaught has begun, and digital service delivery channels to meet evolving customer service journeys are emerging. Nigeria's financial system stability has gone through several iterations .Since 2015, the banking industry has mainly walked along the path of dominant commercial banks with a sprinkling of merchant and digital banks. Hanging to the coattails of commercial banks are payment solution enablers like flutterwave and paystack. In contrast, banks like FCMB have pushed the frontiers of payment service delivery using point of sale (PoS) outlets in several locations nationwide;its Unstructured Supplementary Service Data (USSD) usage is also significant as a feature of its retail banking service delivery .Moreover ,it has seen digital incomes as a significant proportion of net earnings rise in the last few years
The results is no accident but is the result of focus and discipline on how the bank harnessed the potential of its balance sheet, it's strategic cost containment initiatives; focused attention to chosen business segments and determined execution of its retail and digital banking strategy.
"As we have communicated to the market, we will continue to focus on redesigning our systems and processes to enhance service delivery, deepen our cost optimization initiatives to reduce operating expenses and cost-to-serve and enhance our overall risk monitoring capacities to ensure both internal and external risks are identified and mitigated before they crystallize", a senior official of the bank declared .
"In line with our digitization drive, we will continue to push for the adoption and migration of customers to our digital platforms and increase our retail banking market share through innovative products and services. Leveraging on our robust electronic banking processes and products we will continue to deepen our play in the retail and commercial markets, Small and Medium Scale Enterprises (SMEs) sectors".
Indeed to remain competitive in Nigeria's financial services industry, FCMB is taking advantage of digital technologies to evolve into an inclusive lender and a dominant player offering innovative solutions well beyond mundane banking services. As a reputable lender that places customers' needs at the heart of its business, the Bank has continued to expand its service channels through the provision of best-in-class electronic banking offerings.
According to sources within the bank, these solutions are tailored specifically to meet and exceed the aspirations of the Bank's customers. Brand and IT journalists recently reported that the Bank unveiled the new FCMB Online, a more advanced and user friendly online banking platform than the previous one, the upgrade which incorporates a new look and additional functionalities and make financial service activities easier and faster for an unmatched customer experience.
With its new responsive design and rich capabilities, customers can conveniently carry out transaction on computers and mobile device without a token. Some of the innovative features on this platform include: fingerprint (biometric) authentication, single sign on for both web and mobile app, customizable user profiles, ability to set transaction limit, amongst others.
Speaking on the development, a senior staff of the bank said the new online banking platform was indicative of the Bank's unwavering commitment to superior customer service delivery.
Whilst maintaining that the new service is a clear demonstration of the Bank's resolve to meet the financial inclusion mandates of the Central Bank of Nigeria (CBN), sources with the bank pointed out that a growing number of Nigerians were moving from the banking halls to mobile phones or tablets to conduct their day-to –day banking transactions.
.
Commenting on an earlier performance by the bank, analysts at Investment One  gave credit to the bank's digital banking strategy, crediting it for much of its success, saying that "the Bank's efforts at driving its digital banking strategy is paying off". .
The innovative products and service offerings of the lender have been well accepted by the market.   With FCMB, anybody can carry out a banking transaction from anywhere and at any time.
As a leading financial services provider, the Ladi Balogun-led management team of the bank is aware of the fact that effective use of technology, innovations and topmost service delivery represents the future of banking and this is the way to go in order to attain the highest levels of customer advocacy.
Indeed, the FCMB brand has over the years consistently lived up to expectation as one with robust platforms that ensure secure, convenient and seamless solutions, which have been deployed in driving its retail, corporate and commercial banking businesses.

To further prove this, the bank on January 18, 2016 upgraded its information technology infrastructure to the new generation Finacle 10 Core Banking solution from the Finacle 7 version. The advanced service-oriented architecture (SOA) of Finacle 10 helped the bank to optimise its processes, enhance system capability, performance, scalability and security, among others. This has ensured that transactions at the bank's branches and other touch points are faster with less downtime at its alternate channels, while also ensuring the provision of more innovative products to customers. 
The bank's internet banking platforms, FCMBOnline and FCMBOnline Business version, provide real-time solutions that allow its customers 24/7 access to their accounts to carry out various transactions in a secure and convenient manner.
Another innovation from the bank is the Quick Recharge. This allows all customers of FCMB to directly recharge or top-up their mobile phones on any of the Global System for Mobile (GSM) networks by simply dialling a dedicated code, *322*214*amount# (e.g.*322*214*1000#) and within seconds the customer's phone is credited with the value of airtime purchased. This eliminates the delays and other challenges that could come with buying and use of physical recharge cards or PINS.
 Commenting on the impressive performance in electronic banking, the Chief Executive of the bank, Mr. Ladi Balogun, said that the feats achieved so far are inspired by FCMB's quest to ensure that all segments of the population, especially the unbanked and the under-banked, embrace mainstream banking services. He stated further that, "we are conscious of the needs of our target market and the evolving dynamics of the society with an increasing technology savvy population. Our e-banking and cards business remain a key focus area. We will continue to leverage on these to bring greater convenience and consistency of experience to our customers. That is why we have expanded our e-banking platforms to further raise the bar in products and service delivery using the opportunity provided by digital channels in banking''.